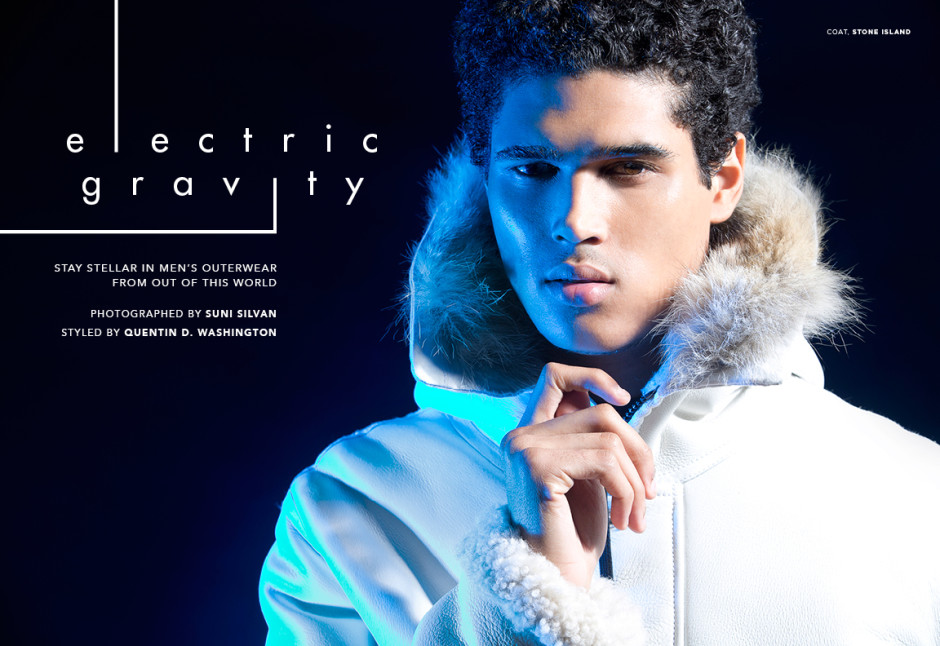 I didn't see the move Gravity until well after the Oscar's, but I was always intrigued by the clean, of the poster art for their promos.   Space is dark, yet full of light – empty, yet consumed by a flood of galaxies.  Space still leaves much to explore and imagine, which is why I am such a fan of the creative possibilities of untouched territory .
I chose to do an editorial based on the movies' theme because of my love for the color palette.  Proper lighting does so much for such a simple color trio of black, white, and blue. I have transitioned most of my wardrobe on the basis of these three colors, and I wanted to show the versatility of the combo.  If you reflect on the style rules of old, blue and black were never to be mixed. Neither was all black, as we were scared that the blacks would be the perfect color match.  Many believe that its easy to wear black, and it is, but your creativity is highly challenged as you find different ways to create new looks with the same pieces in the same color.
I was also inspired by this piece from Stone Island.  At first sight, I knew exactly how I wanted to use it in a shoot.  Its pieces like this that make styling exciting.  It should be more than just taking a rack of clothes and putting it together; you need to be both inspired and intelligent in how you visually portray clothing.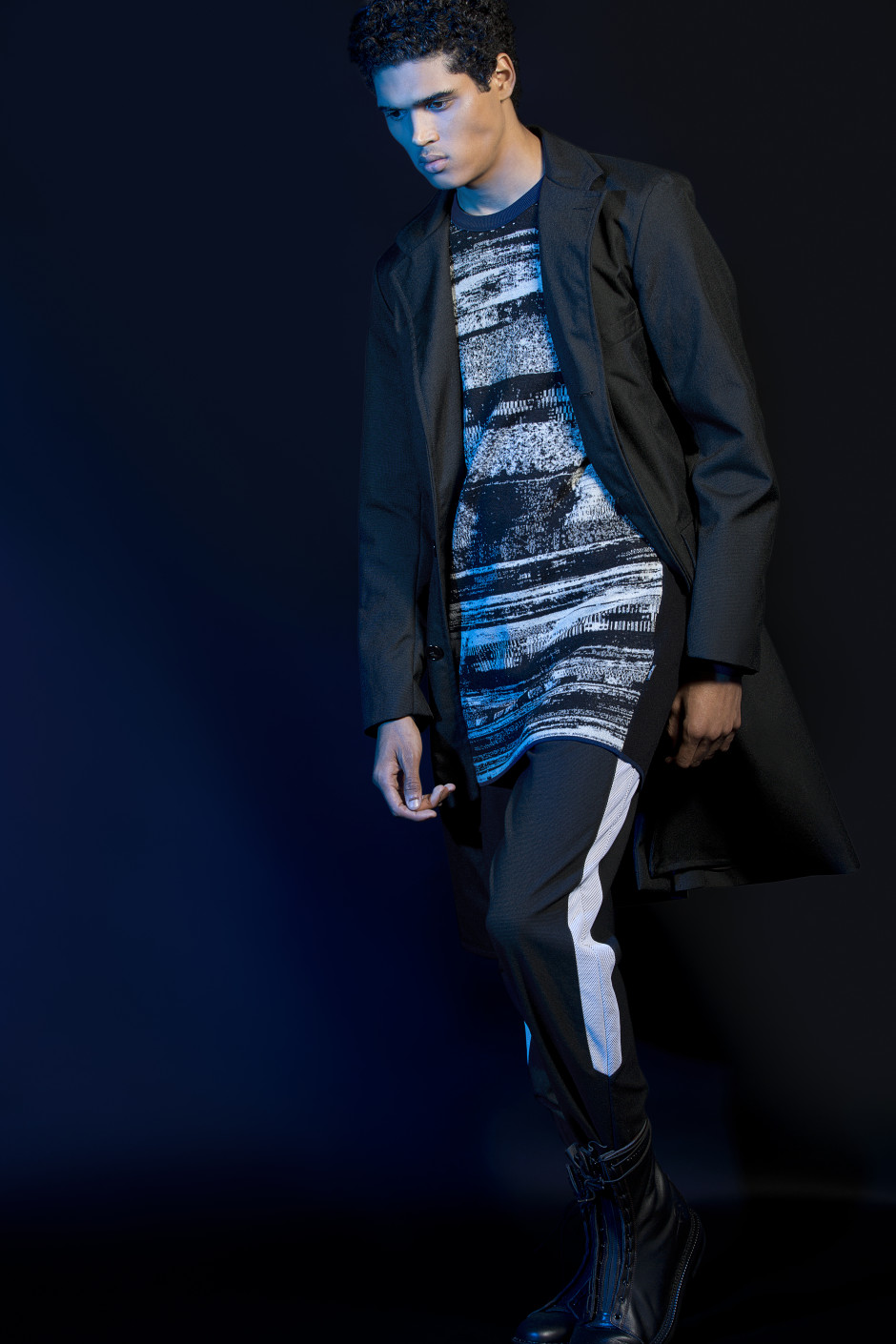 Behind the Scenes: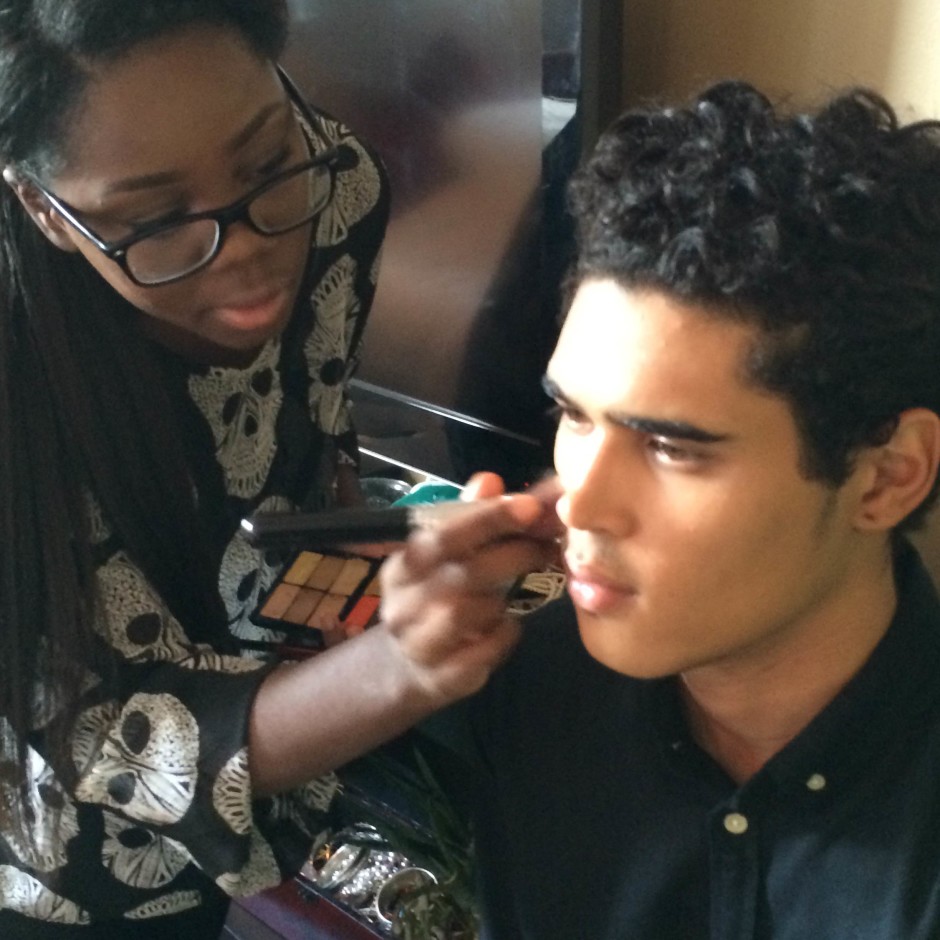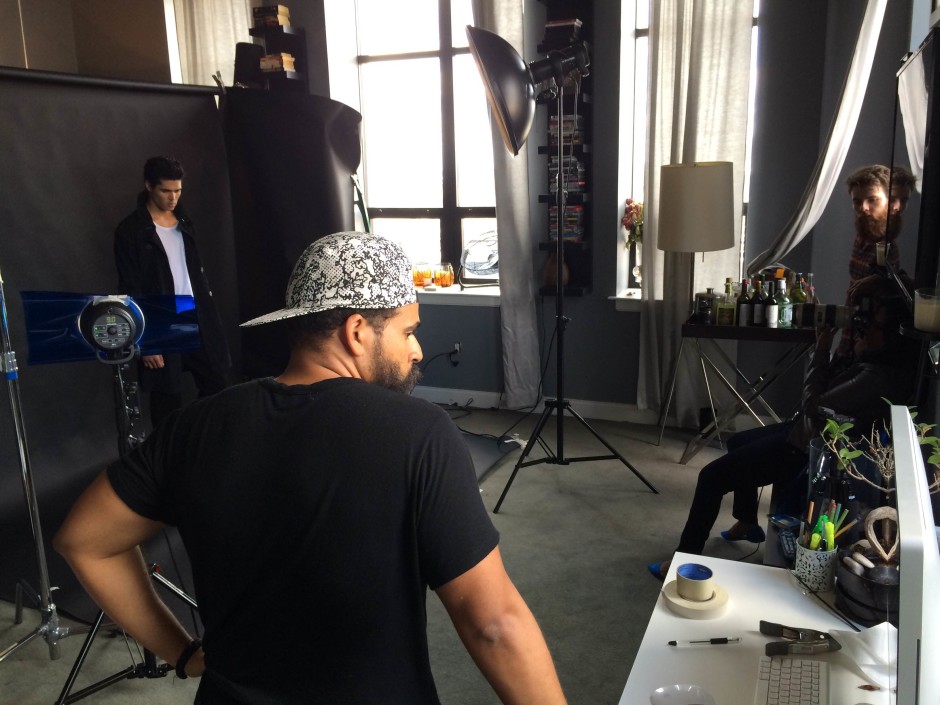 You might also like: