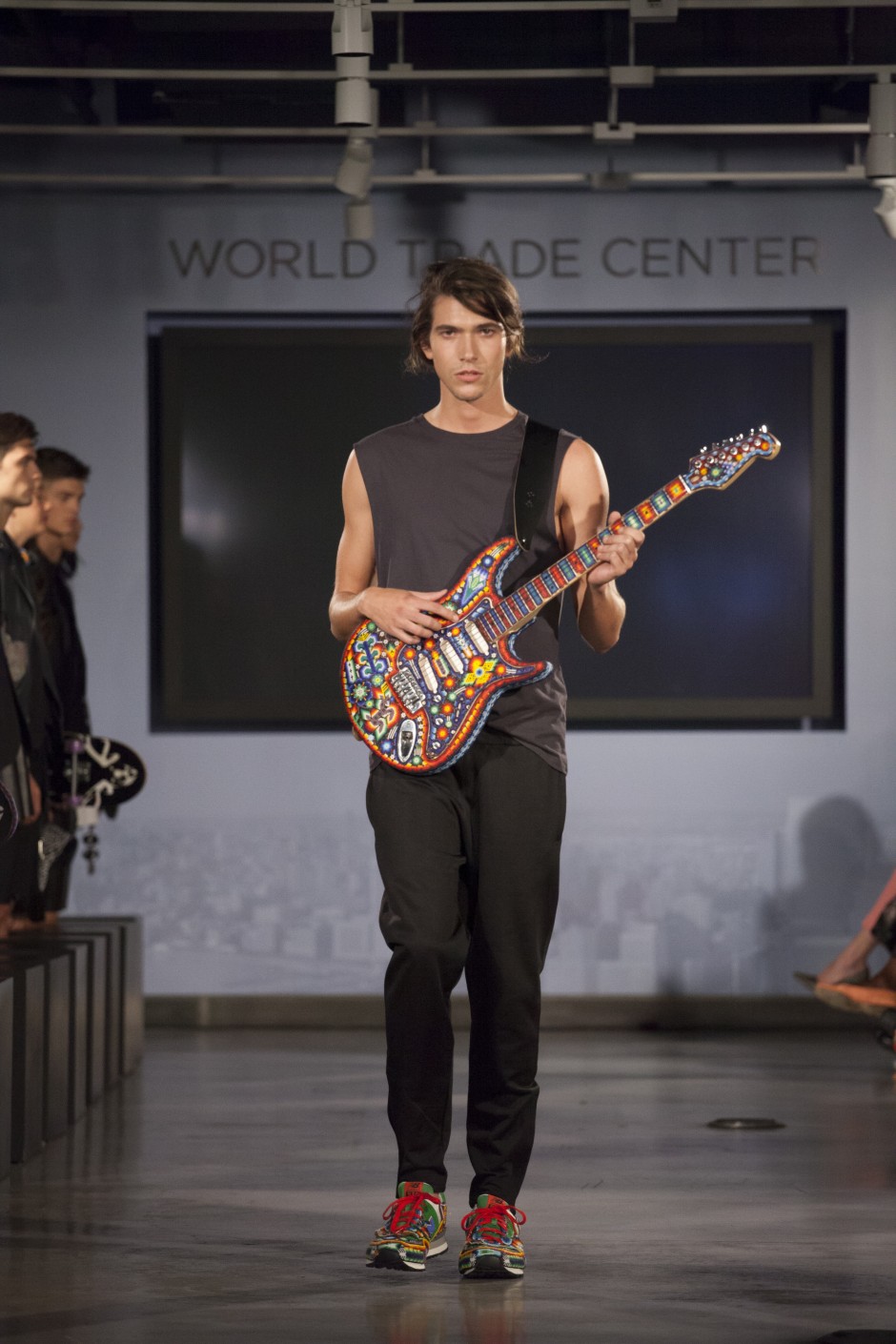 After last season's collection from Ricardo Seco, I knew to expect not only a great collection, but a crazy New Balance moment that would make me want to camp out in front of every store waiting for a pair.  This season was no different.  Set in the World Trade Center on September 10, which was an epic moment in itself, the self-taught designer created a collection inspired by the Wixárika tribe, a native Mexican tribe known for their beading techniques.   The main black and white palette was accompanied with different textures and brightly beaded accessories that could be re-purposed as standalone art.
This leads me to the shoes…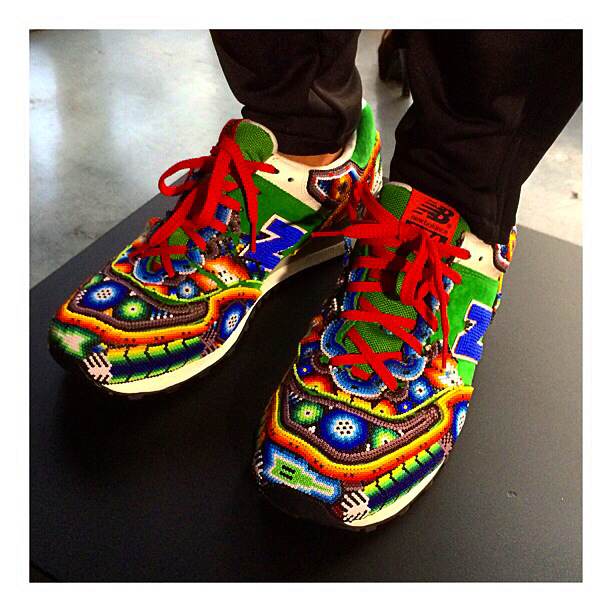 (Image:
@AvenueSwank Instagram
)
The Ricardo Seco x New Balance collection were crazy in every sense of the word.  It is such an overwhelming amount of beaded detail in these sneakers, that it stimulates all of your senses.  The guitar and skateboard with the same beaded detail was just as awesome, but since I can't play guitar or skateboard, I gravitated to the piece that supported my skill set of wearing amazing footwear.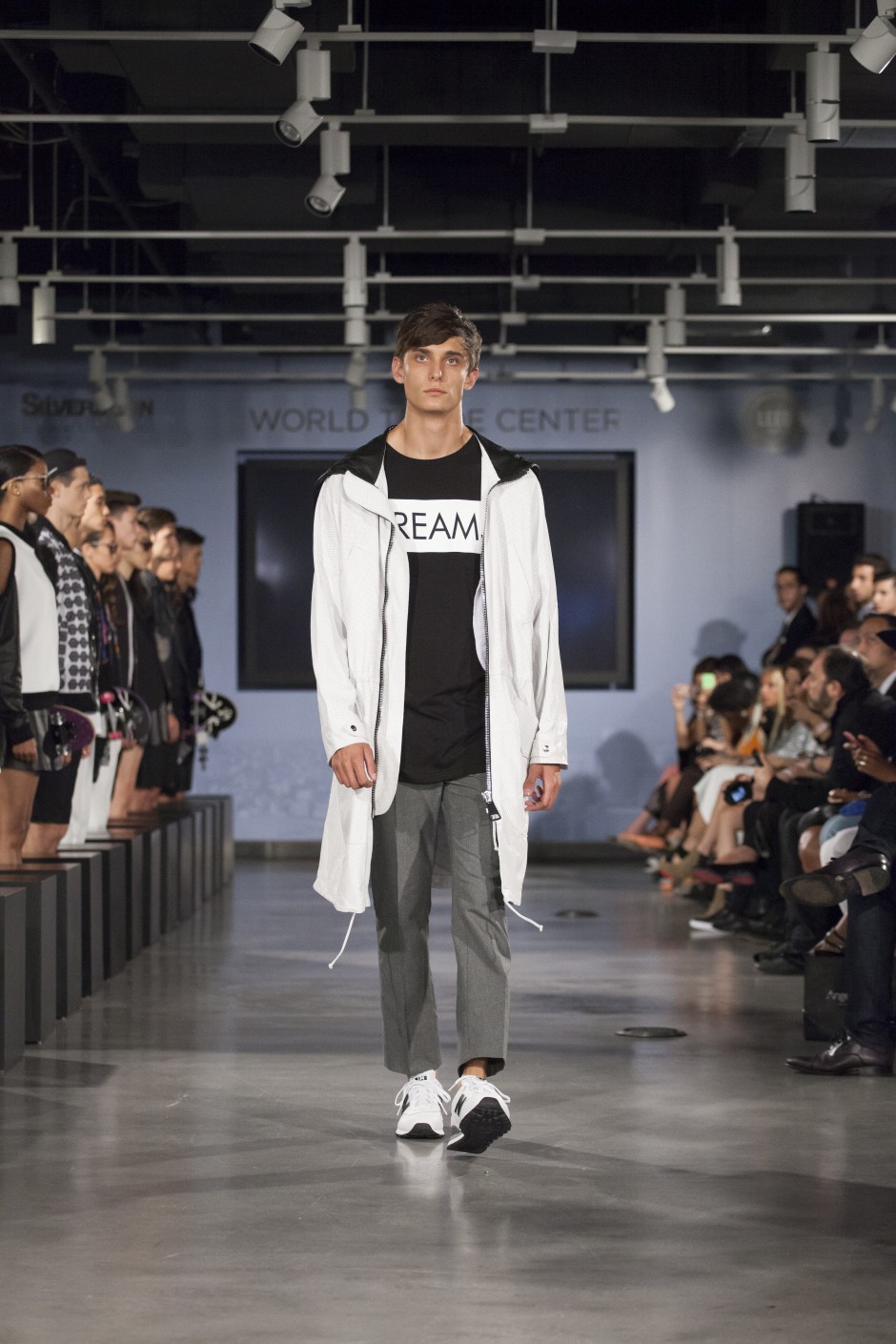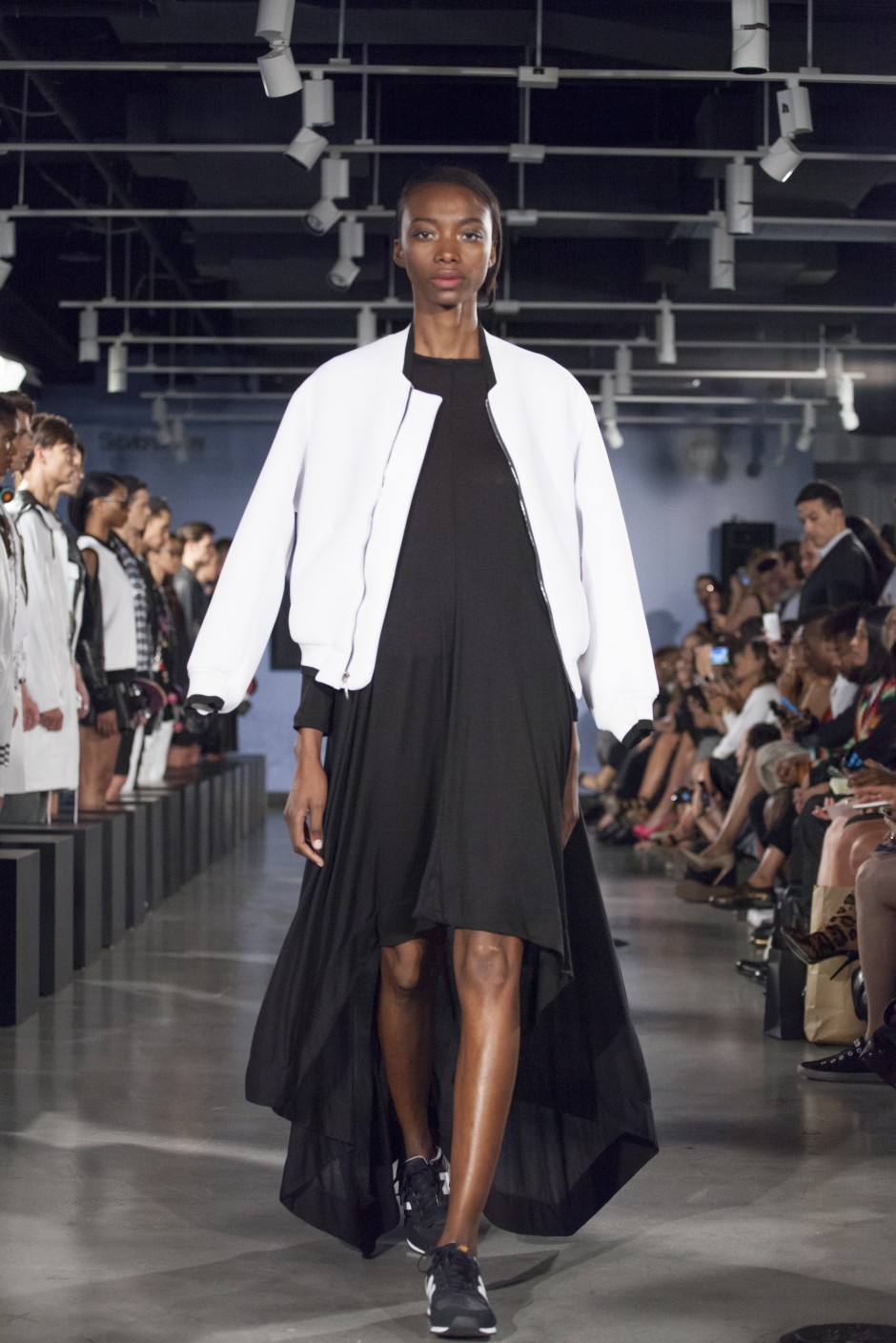 (Runway Images: Laura Garza)
You might also like: