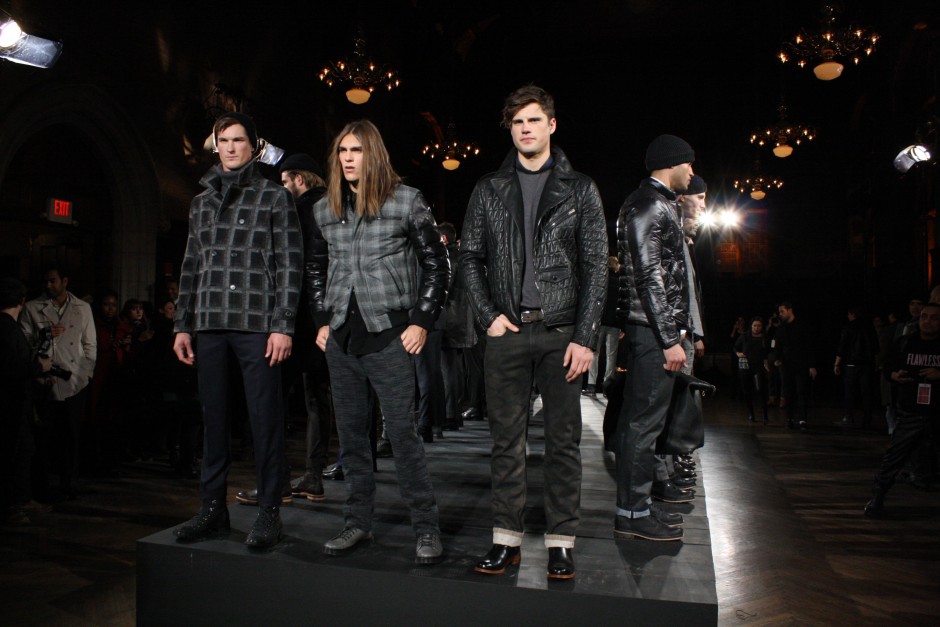 Inspired by the theatrical interpretation of Christopher Nolan's Batman, the gotham city vibe from Asaf Ganot Fall 2014 brought a masculine, "tough-chic" take to menswear.  The collection, just as wearable as it was expressive, was a very smart, clever collection, where the man with a keen eye for aesthetic, and the man with a true focus on detail could come to agreement that this collection has both.
Blacks and greys were the main palette, as Asaf used shade-blocking as his method of adding texture and dimension to Fall 2014.  Mixing the cultural styles and craftmanship from Tokyo, MIlan, and Russia, there was another dimension of weight that hit the collection.  From the lightweight japanese fabrics in the shirting, to the heavier waxed treatments in the cable knit sweaters, which also brought an element of luxe to the collection.   The footwear in the collection was just as tough as the clothing; continuing with the mixed-media effects, as seen with the shearing wool lined boots and pony hair and leather loafers.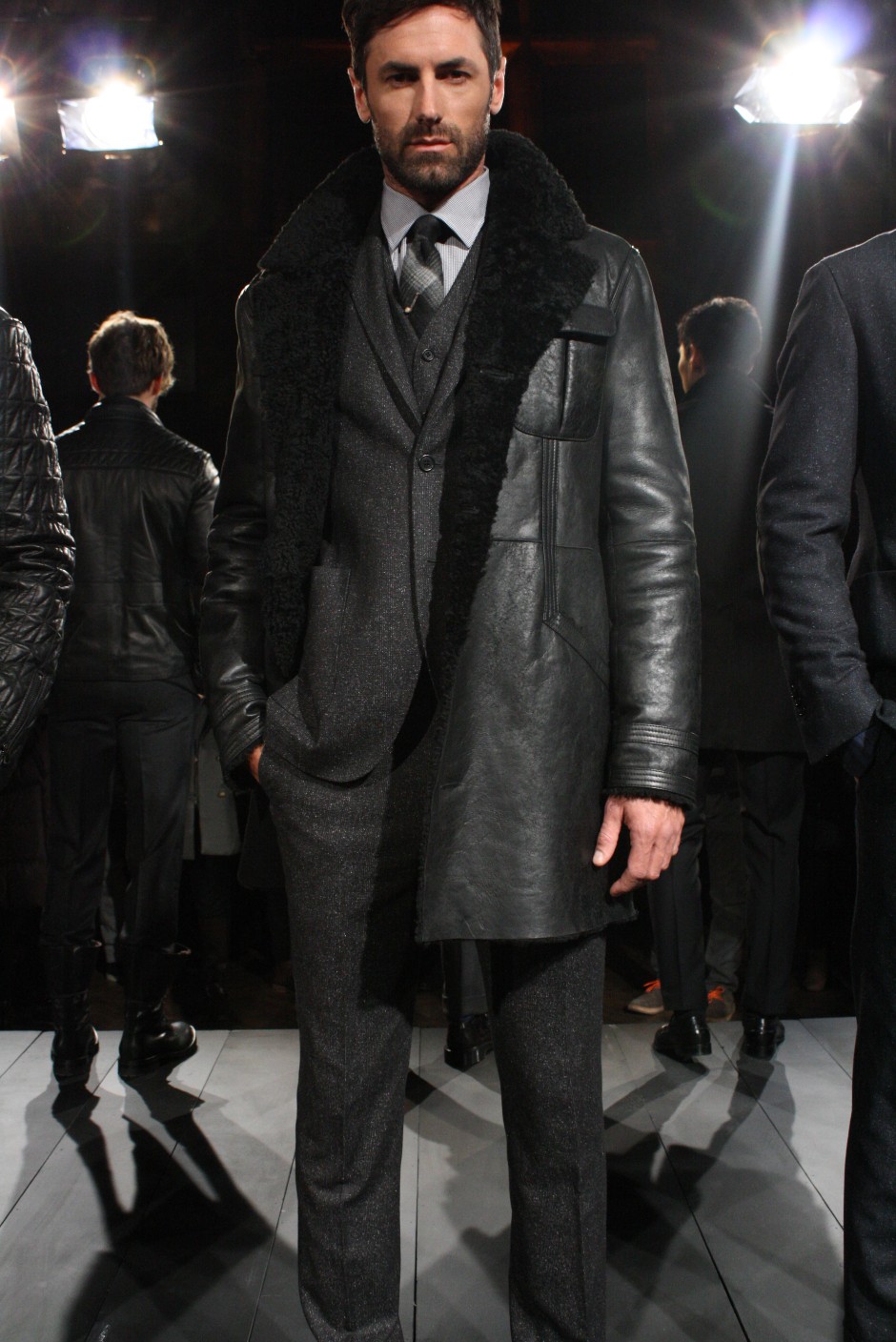 When asked who the Asaf Ganot man, he says "I think a lot about the Daniel Craig version of James Bond; guys with edge but with class.  Confident but not Cocky."   Going with the glamour of espionage, Asaf Ganot created the KGB jacket.  This shearling jacket with metallic detail, triple stitching, and suede patches packed a tremendous punch that can only be executed by the most confident of men.
Asaf Ganot Fall 2014 Collection
You might also like: