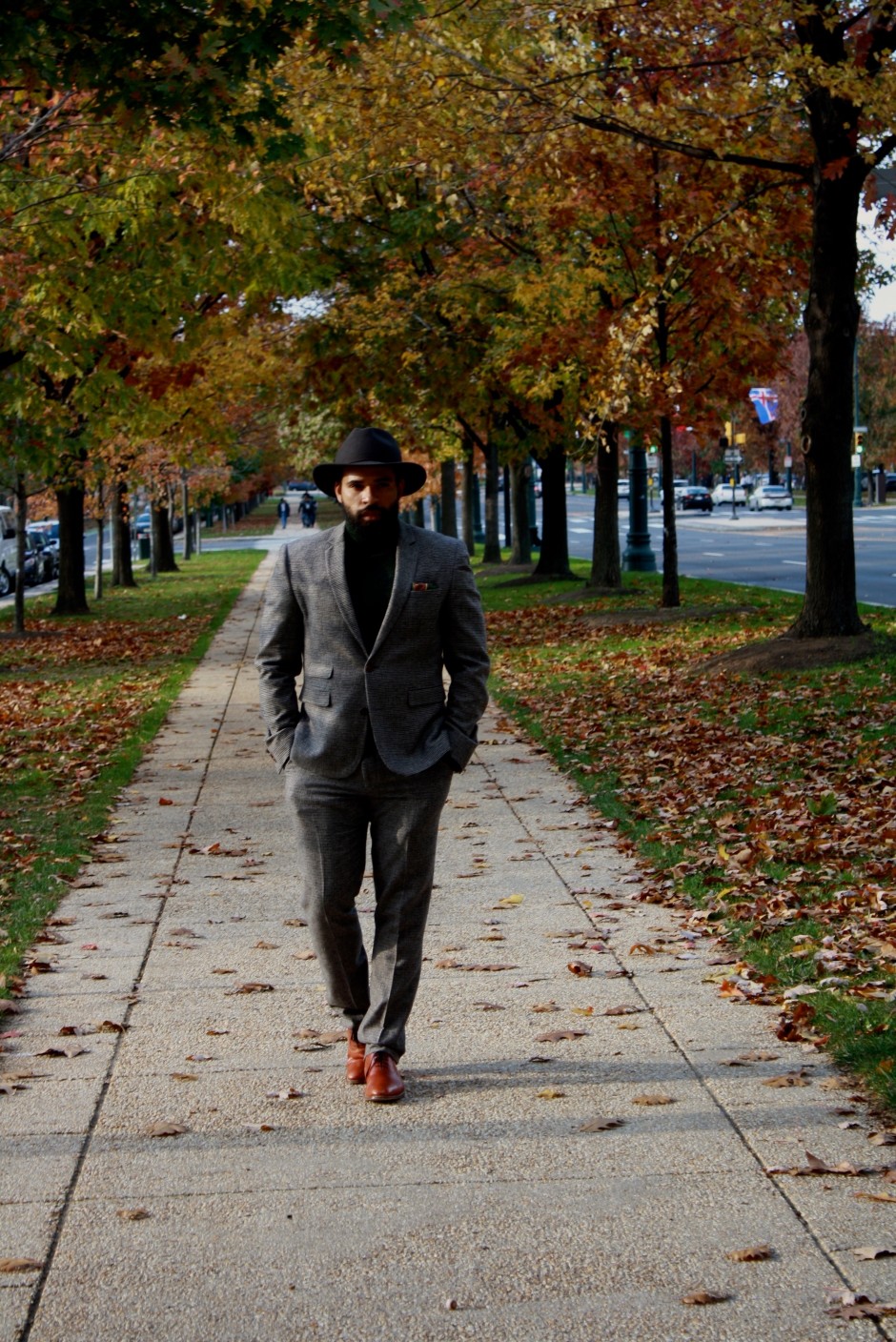 "Flowers are happy in summer.
In autumn they die and are blown away.
Dry and withered,
Their petals dance on the wind
Like little brown butterflies."
– Autumn Thought by Langston Hughes
I remember thinking how long the Fall season was as a child.  We used to have time to pick leaves off of the trees (or the street) and make crafts and school projects from them.  We had time to rake the leaves, jump in them, and rake them up again before the parents realized what you've done.  It was a great time for not having to be too hot or too cold.  It was a beautiful, colorful work of art.  Now, it only seems to last for about two weeks.  Honestly, one day the weather is amazing, the leaves are a deep prism of nature's essence, and then the next day, the leaves have turned brown, and the cities have already started blowing them away.
The warm weather lasted longer than usual, and I thought that we would have more "suit up" time this Fall, but Winter is definitely here, and "suit up" has to have a wing-man with him at all times.  Walk outside and it should be obvious that the wing-man is your top coat/trench/pea coat.  Fall colors are meant for year round appreciation – deeper autumnal tones make for perfect neutrals and are a subtle touch to the black and white palette that we'll be seeing for the next few seasons.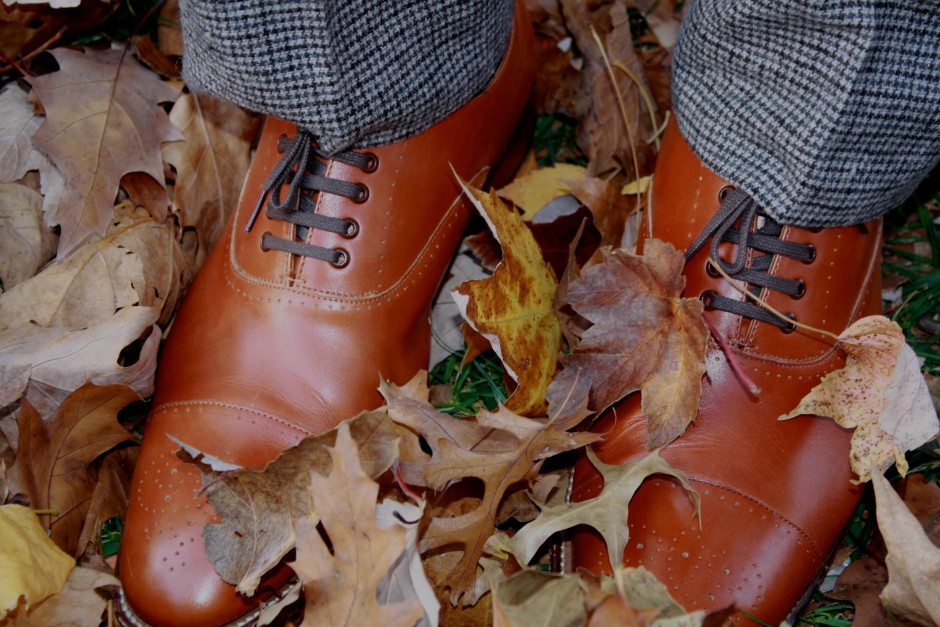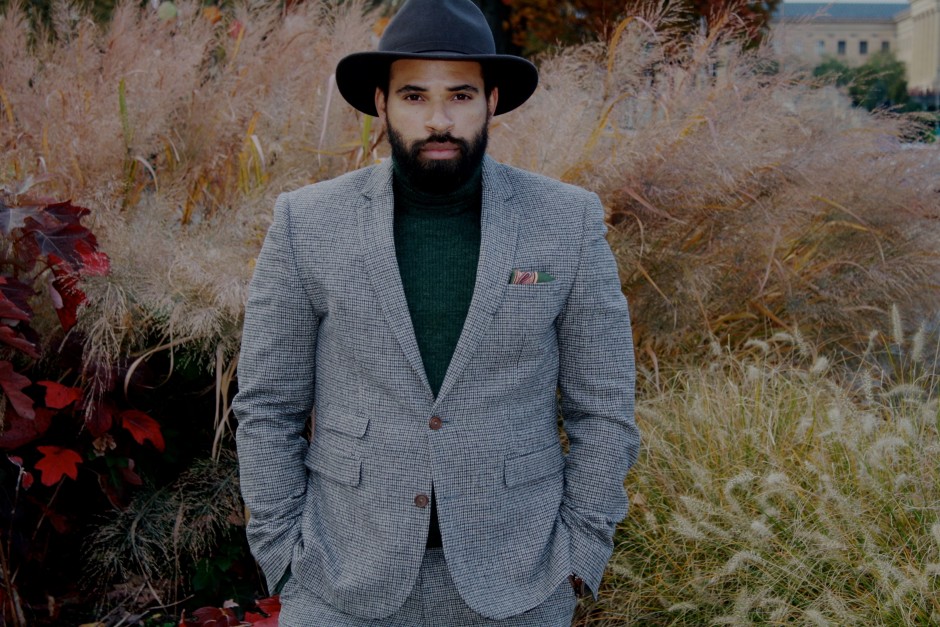 "Seeking lawns and shade trees
Seeking peace and quiet
Autumn leaves in autumn
Holland bulbs in spring"
– Horn of Plenty by Langston Hughes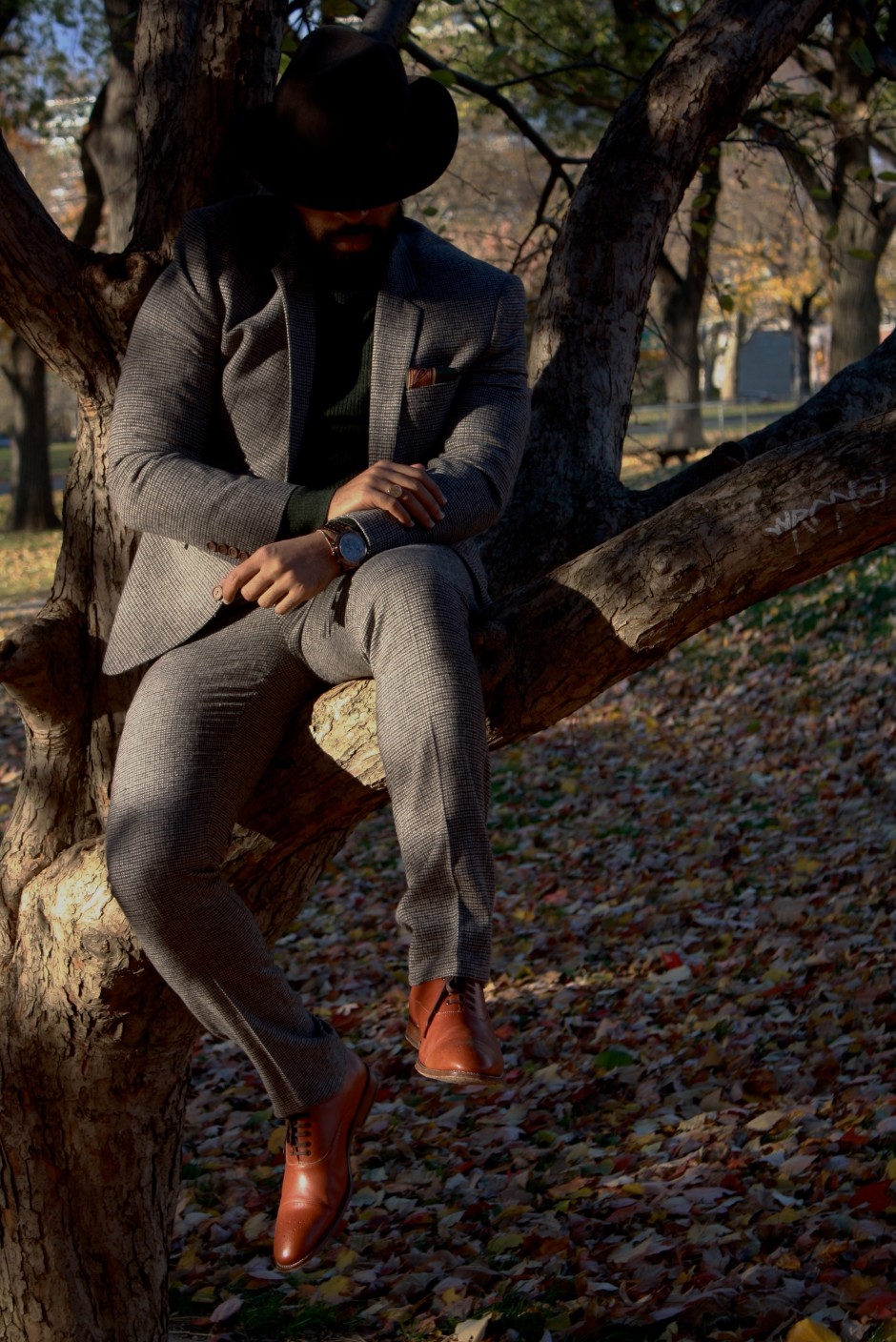 Suit: ASOS
Shirt: Uniqlo
Shoes: Grenson
Hat: Woolrich
Pocket Square: Ralph Lauren
You might also like: