I look forward to Entertainment Weekly's yearly Top Ten each year; mainly because of the shock value in their choices. Many make sense for true accuracy, and others make sense for the sake of having people like me write about it. Either way, two of the topics caught my attention this year, for both of the reasons above: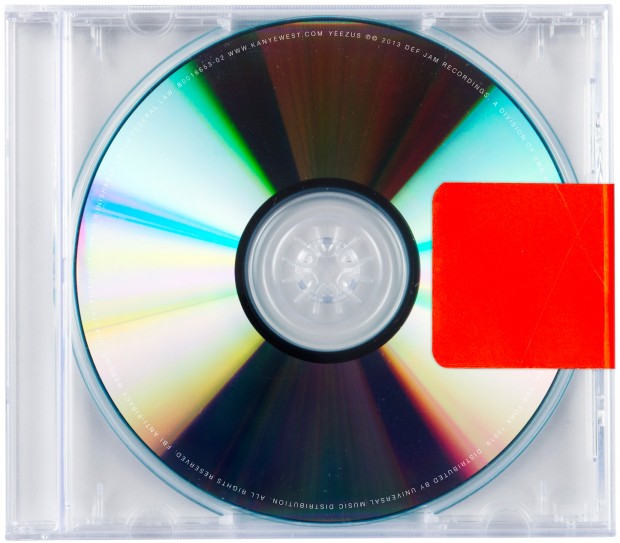 Top 10 Albums
Number One: YEEZUS by Kanye West.
I'm sure the entire menswear community is in full agreement with this. The album, which leaked in the hands of many as we traveled to Pitti in June, is more of a critically acclaimed work of music from Kanye, as opposed to a Billboard smashing album. Of course, you can't rule out the rants, disrespect, and misunderstanding surrounding Yeezy, which probably aided his climb to Entertainment Weekly's top spot.
EW made a solid choice with #2 going to Drake. A album easier to digest that Yeezus, it had better mainstream acclaim, but with an "oh no you stole my girlfriend" emotion, as opposed to the "oh no, you stole my freedom" emotion in Yeezus.
At #3, Miley Cyrus Big no-booty twerked her way to the top, with her new album Bangerz. Maybe because of the production, and the fact that Juicy J is on the album gave her an edge, but its surely not due to any thought provoking, conscious lyrics (except for the encouraging idea of never stopping…)
Great move to have the new albums from The Weeknd and Pusha T in the Top 10, as they are def in my top 10.
Top Ten Albums:
YEEZUS: Kanye West
Nothing Was the Same: Drake
Bangerz: Miley Cyrus
Same Trailer Different Park: Kacey Musgraves
Kiss Land: The Weeknd
Paramore: Paramore
Hummingbird: Local Natives
My Name is My Name: Pusha T
Modern Vampires of the City: Vampire Weekend
Doris: Earl Sweatshirt
Top 10 TV Shows
Number One: American Horror Story
I don't have an opinion on this, because (ducking bullets) I have never seen an episode of American Horror Story. I see tons of hashtags about it on twitter, but thats all I got for the series. I thought for sure Breaking Bad would have grabbed the top spot, even though I haven't seen an episode of Breaking Bad either (ducking more bullets).
Other shows, like Arrested Development, Orange is the New Black, and House of Cards filled out the Top Ten, but a midst internet TV and Premium networks I couldn't find a mention of Scandal. Now I need to get my bullets out and fire them back on Entertainment Weekly!
Top Ten Shows:
American Horror Story
Time of Death
Orphan Black
Parks and Recreation
Breaking Bad
Orange is the New Black
Mad Men
House of Cards
The Fall
Arrested Development
To see the rest of Entertainment Weekly's Top of 2013 and get their reasonsing behind the choices, pick up the latest issue, or visit www.ew.com
You might also like: