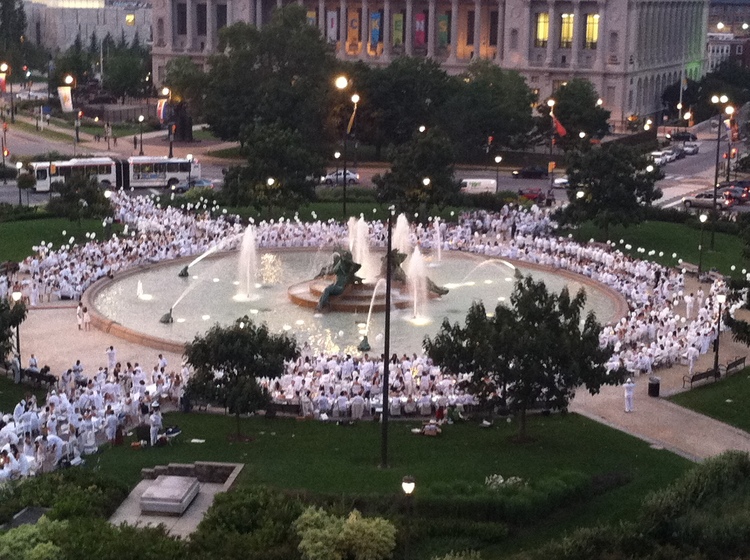 Diner en Blanc is approaching any minute now, and some of you still need to take one of these last few minutes to figure out what to wear.  At least you don't have to worry about the color, since your look has to be all white!  Diner en Blanc is chic, elegant, and fun – elements that should be reflected in what you are wearing as well.  If you were excited and lucky enough to get access to Diner en Blanc, then you should already have white pants and a white top by now.  If you haven't, good luck finding white pants in your size with one day left!  Once you finally have the basic white pieces, you need to think about how to style your look.  All white is to be expected,  but what will help you stand out from the crowd?
Last Minute Style Tips for Diner en Blanc and Beyond
1.  Wear a Jacket
The best way to set yourself apart is to add dimension with a jacket.  While the summer months can  sometimes make outwear unbearable, white fabrics are typically more breathable than darker colors.  Also, depending on the fabric (should be perfect if you purchased the jacket in the summer), you can protect yourself from showing sweat spots, and if it rains, what would be more functional than a white raincoat?
2.  Wear shorts
You can be chic in shorts.  Try it!  Especially in a combo with a blazer and polo (tucked in).  Suede derby shoes or a comfortable pair of canvas sneakers will keep the look as serious or as fun as your personal style is willing to go.
3.  Bend the rules – add color
Now, I said bend the rules.. not BREAK!  Don't come to Diner en Blanc in red pants, or a coral jacket.  But, if you want to add a polka dot pocketsquare or a lightlly printed scarf, go for it!  Another way to add color without being downright defiant is to wear printed socks.
4. No Black Shoes
This has started to become an interesting fashion choice, as you can see in the inspiration gallery below, but it is certainly not a style choice for the novice.   If you don't have any white shoes, go for a pair of brown or tan loafers.  If you want to test your own limits however, try wearing black shoes; if you're truly confident, it may actually work well for you!
Below are some inspirations taken from the Spring/Summer 2013 Collections.  Use these amazing looks as a guide on how far you can take your own personal style journey en Blanc!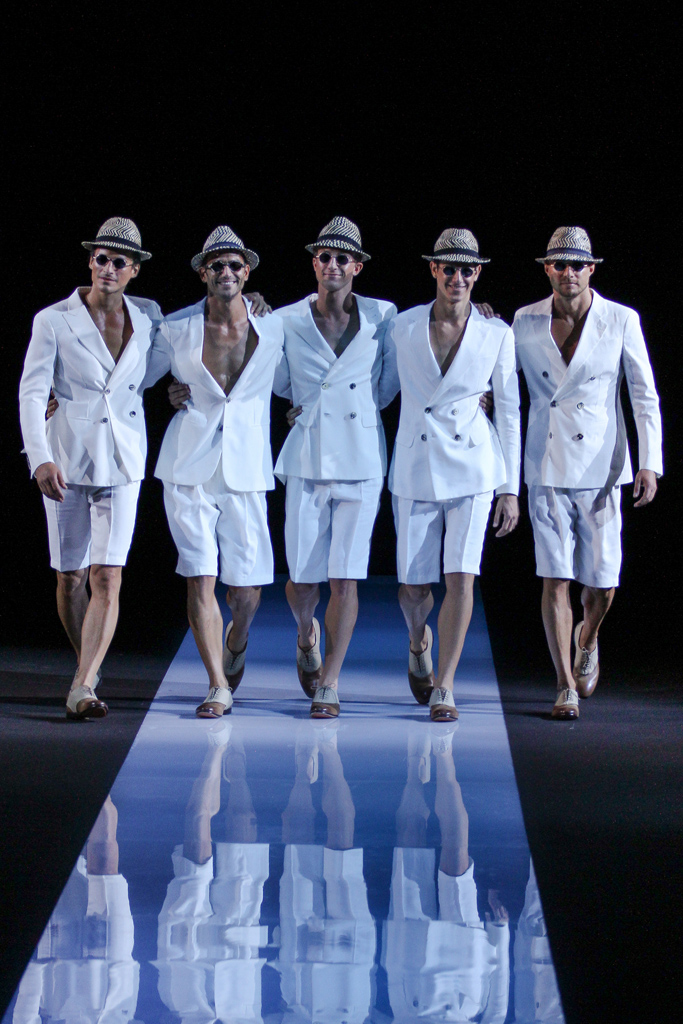 You might also like: