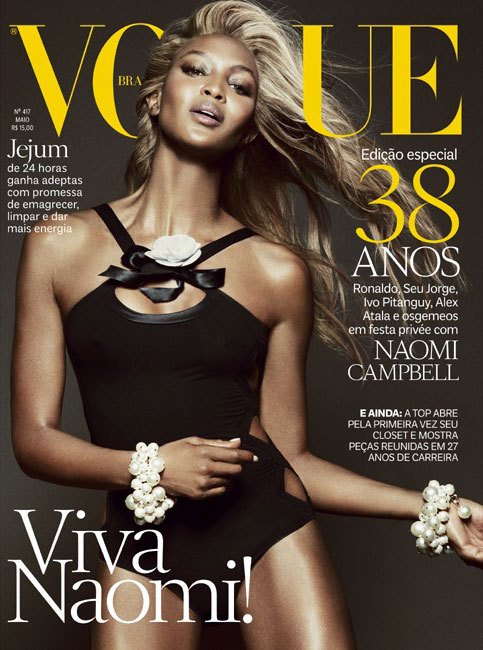 One could draw many parallels to Naomi Campbell and Beyonce.  Both are immortal icons in their industry.  Both are having huge years in 2013.  Both have fragrances.  Both have a love of phones.
More similarities seem to happen on the covers of magazines as well.  Both sport blonde hair that blow in the wind (and I believe they don't even need the help of a studio fan).  Both seem to be much lighter after photo editing.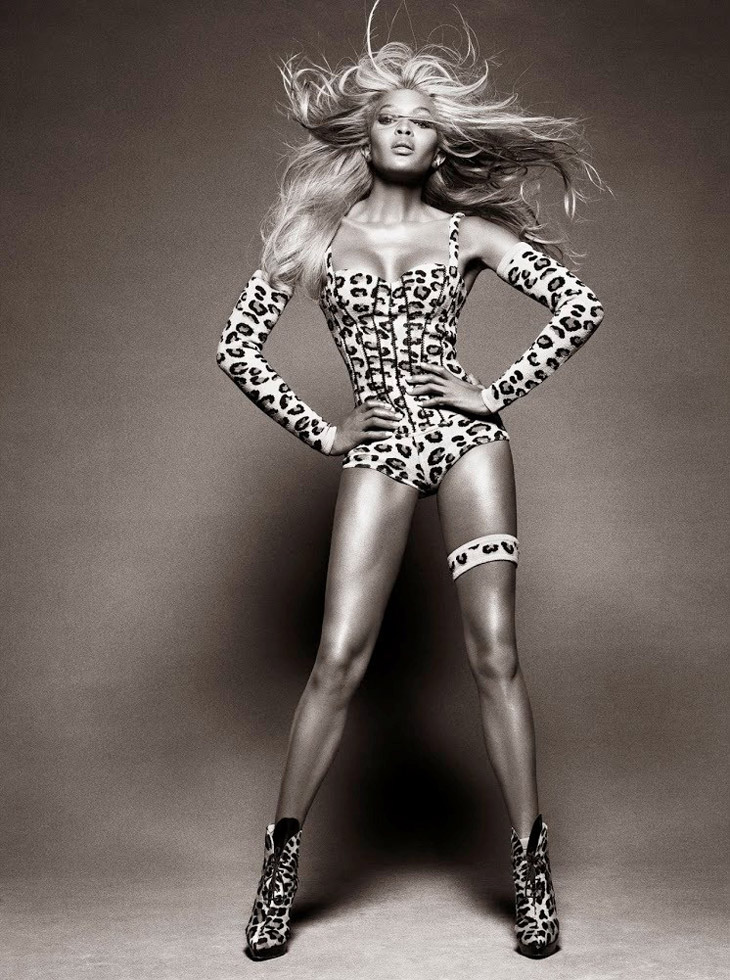 One could argue a "chicken and egg" effect here, as we all know Beyonce is known to be… "inspired" by others, but the styling, the hair/makeup, and overall attitude of the shoot looks to be Brazil's version of what Vogue US and Vogue UK have already done with Mrs. Carter earlier this season.  When I first saw this new spread, I honestly thought it was either Beyonce or her other twin Kenya Moore from Real Housewives of Atlanta.  Then I recognized how intense and effortless the looks were and realized it couldn't be anyone else but Naomi Campbell.
One thing is for sure; of all the timeless looks from Naomi Campbell, this spread definitely proves that when you are born to do something, you will age just as well with it.  No matter how much of the infamous magazine photo editing may or may not have happened here, this spread is amazing.
Naomi Campbell for Vogue Brazil
You might also like: