Photo booths, a tricked out airstream trailer, and free khakis was the best way to spend last weekend in Philly, as Dockers and GQ brought style to Walnut Street. With the help of executive stylist Brett Fahlgren, Philadelphia men (and women) got a real-time lesson khaki lesson, as seen in the newest issue of GQ Magazine.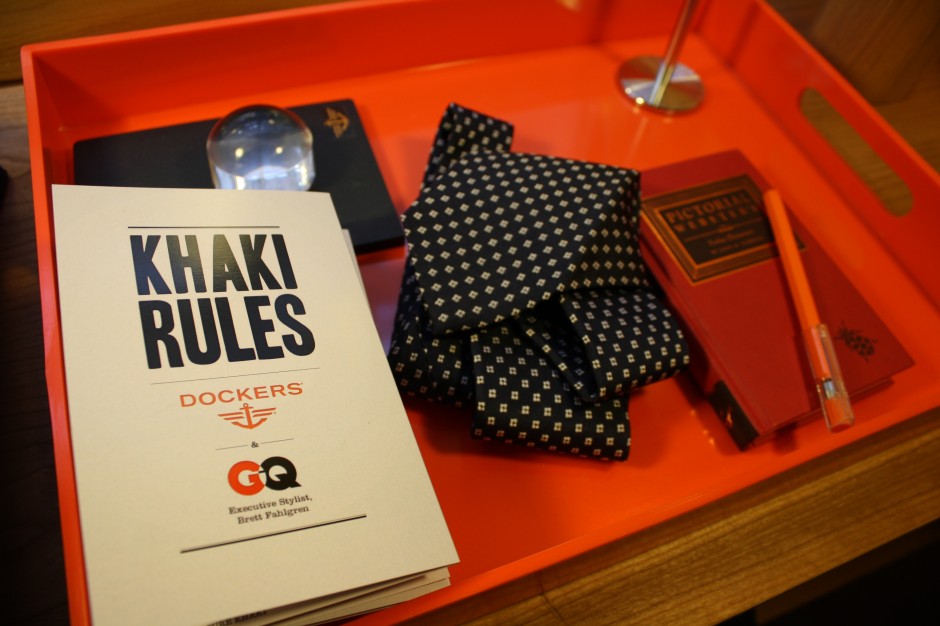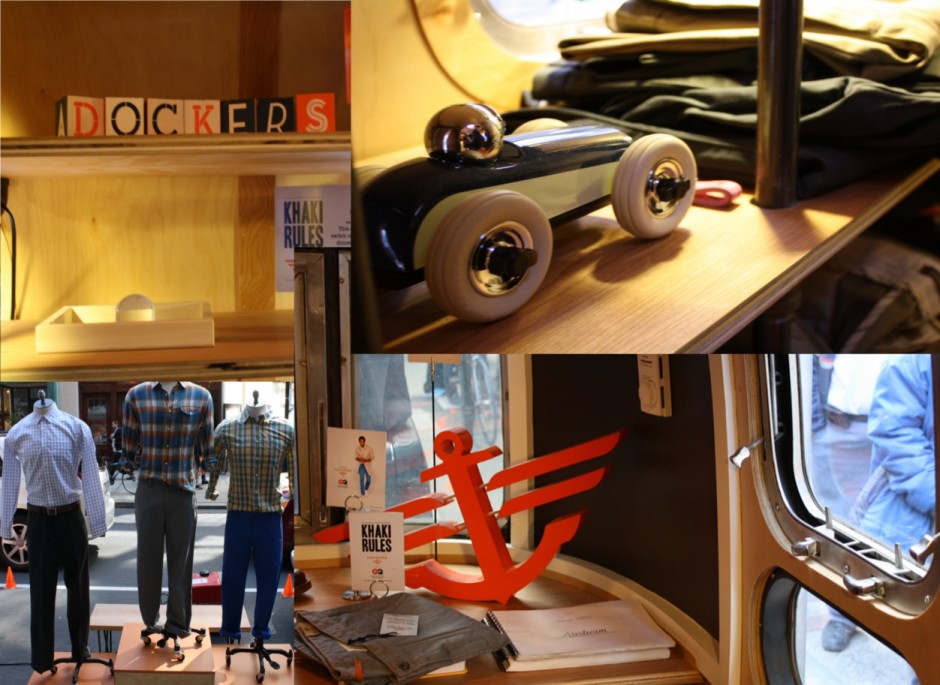 As long lines formed on Walnut Street, visitors were welcomed into the airstream trailer to experience the newest styles, colors and fits of Dockers khakis.  The trailer was equipped with a fitting room; an essential for those who were not familiar with the new fits from Dockers, as well as a photo booth to show off your new khakis through the #wearthepants socialsphere.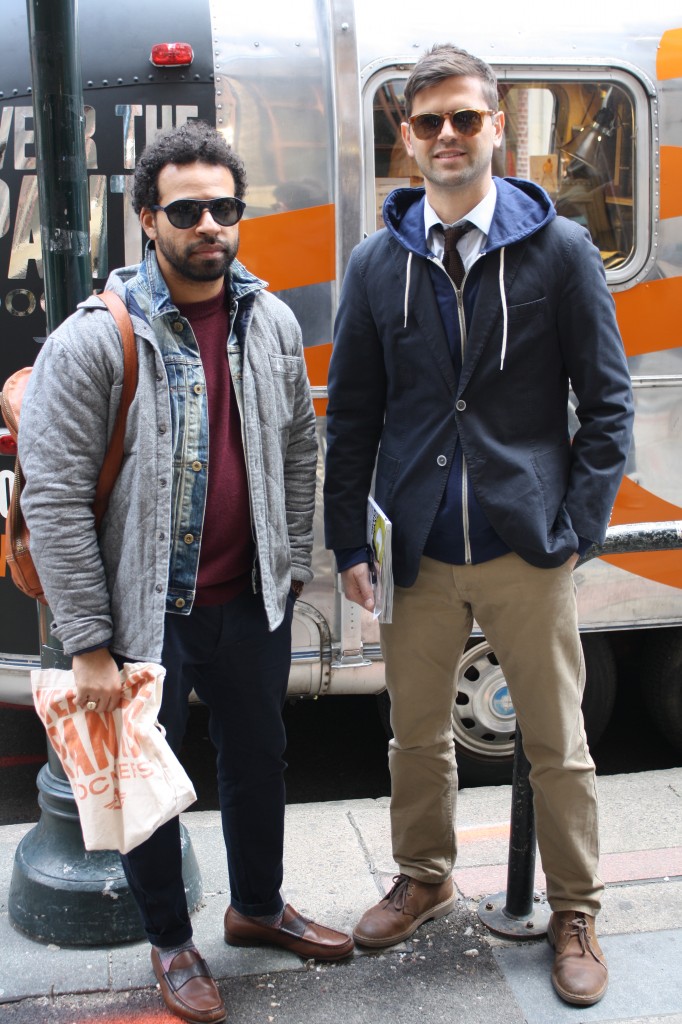 I had a chance to talk with the expert himself, Bret Fahlgren, on the new Khaki Rules segment, and got some great style tips for wearing khakis this Spring and Summer season.
Ave: How did you get involved with the Dockers tour, and why did you choose to visit Philadelphia?
About six months ago, we were trying to figure out how to promote the Dockers brand for the Spring season.  We came up with the Khaki Rules concept, which we are teaching guys about the rules of wearing khakis and also, it has the double entendre of how khaki's rule especially in the spring.  Philly is full of stylish men and GQ readers, so we decided to start our tour here.  Guys can come in and get to pick from a variety of styles, from the Saturdays fit to the Alpha fit, which is my favorite fit.
Ave: Sometimes its a stigma that khakis are all about traditional work wear.  How is dockers working to appeal to the more modern, fresh style of menswear?
Guys sometimes equate wearing khakis with a quadruple pleated giant pair of trousers that billow in the wind as they walk into the office.  So now what we're teaching them, especially through dockers, is that there is a great pair of khakis that fits like a jean.  Its modern, its versatile, it looks good in the office, works well with a blazer and can be casual to meet friends at a bar, while still looking sharp.
Ave: How can the original Dockers lover benefit from the new styles?
The interesting thing about Dockers is the diversity; there's so much choice now with khakis. They [Dockers] have done a great job of creating a wide range of fits for any age, style, and fit.  From the traditional khaki color to the  bolder royal blue color, there is a choice for you. The traditional Dockers lover may still enjoy the classic of Saturday fit which are more relaxed, but still very sharp. The younger, more fitted look is catered towards the Alpha Fit.
Ave: What are your top tips for following the Khaki Rules this season?
One of the cool things we featured for the Khaki Rules shoot is a variety of looks with khakis, but updating the traditional style with a more modern take.  Here at GQ, we we say that polo shirts are the dress shirt of the summer; so in our Khaki Rules shoot, we paired khakis and a sport jacket with a striped polo that can work well in the office or out to play. 
Fit is important, but not just the waist and inseam.  Pay attention to how the fit of your trouser fits in your leg and seat.
Be sure to understand how important the balance of color in your overall style.  Working with a gingham pairs with a navy trouser really helps create a shirt and tie combination.  Sometimes guys have difficulty on creating shirt, and tie combinations and how they work with their pants –  As long as there is a common thread with colors, you will have an awesome, sharp look for Spring.
The next stop for #WearThePants is Atlanta, and then the trailer and all its khaki glory will be heading to Chicago!
You might also like: