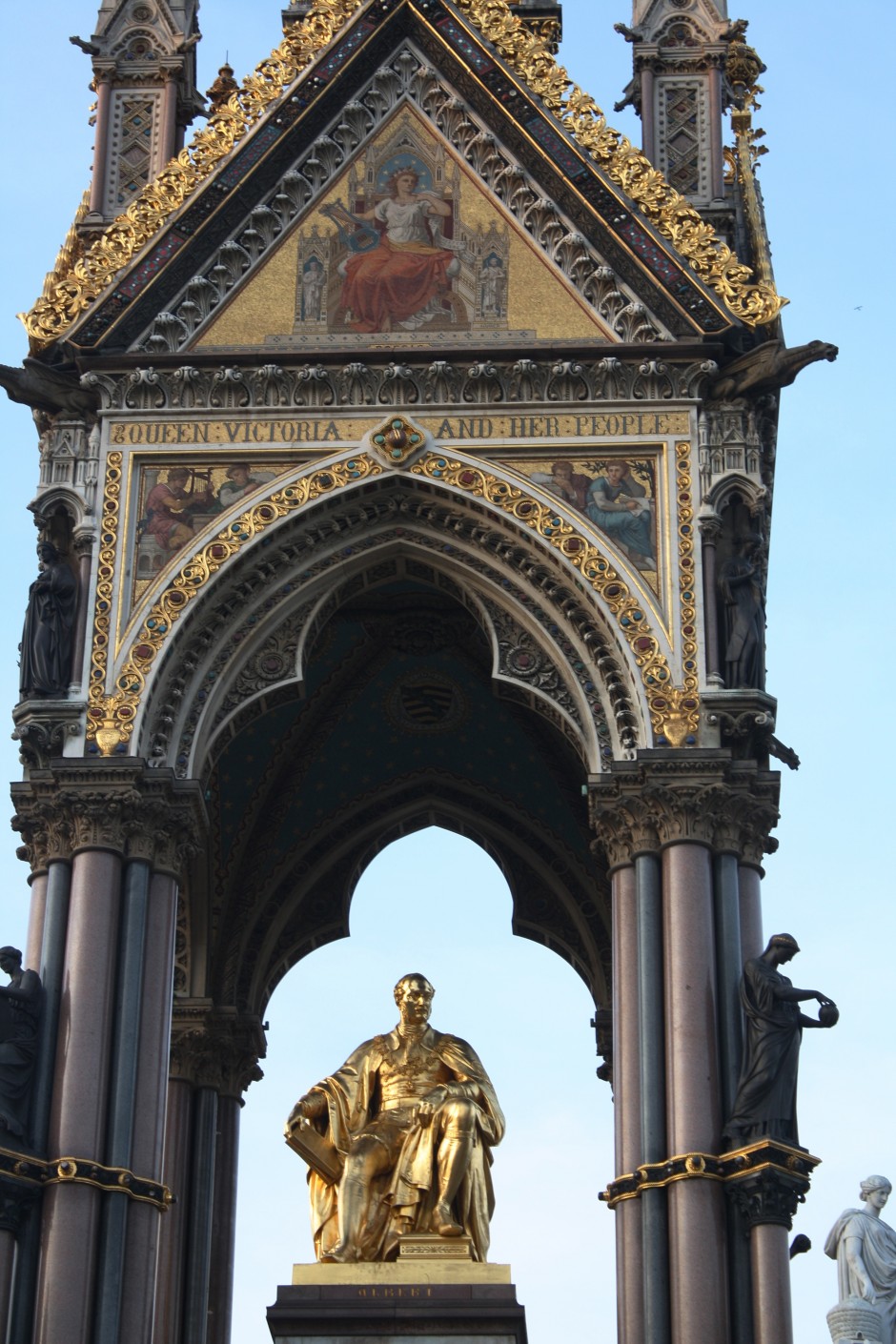 Whilst in London, approaching the Burberry runway show in the gardens of Hyde Park, I notice this amazing structure; the Prince Albert Memorial.  Beautifully golden and romantic, I was immediately intrigued by its artistic detail.  A lover of doors, gates, and architecture, I fell in love with the color scheme of the gates, and then realized that I was completely matching this structure and its surroundings.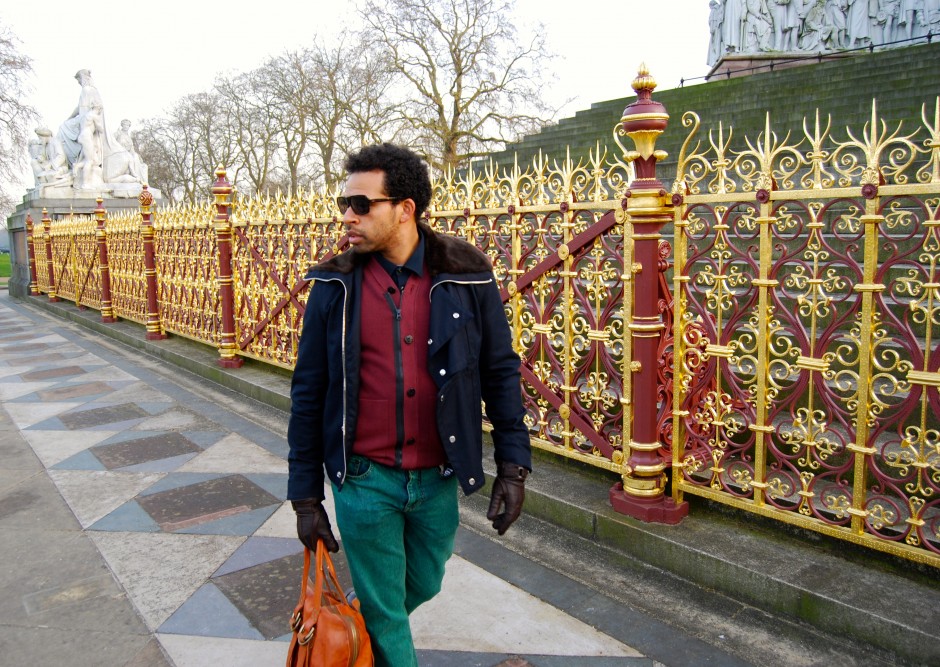 Burgundy, merlot, oxblood; call it what you want, but it is one of the hottest colors of the season, and I use it as a neutral for this particular look. The cardigan by Stone Island has the perfect fit, as the zipper detail helps with hiding any unflattering gaps that sometimes happen with button-only cardigans.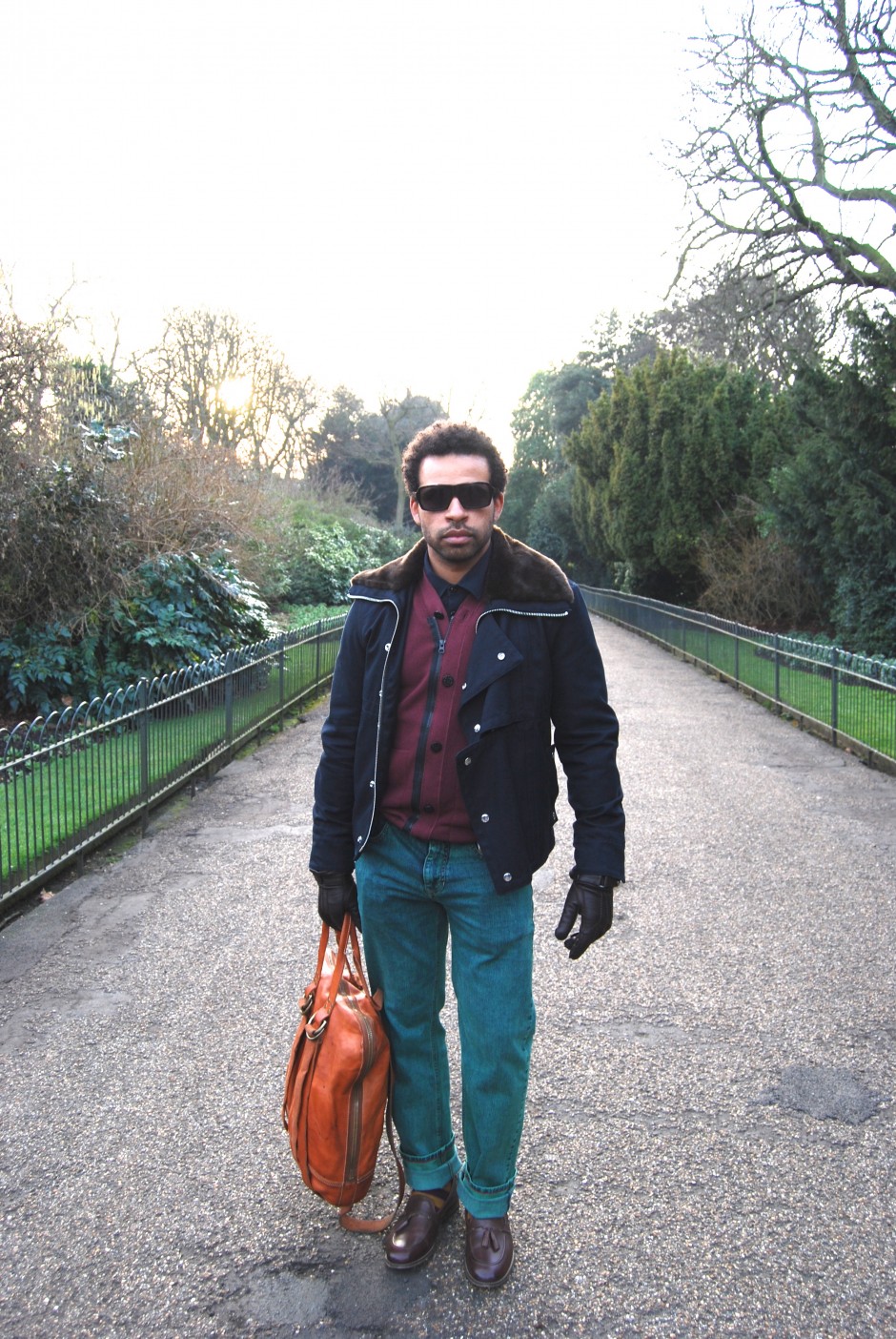 Green is making its way back on the runways, and I love this pair of jeans from MAC.  The wash of the denim is unique, and lends itself as a great pairing with this color palette.  The leather bag, a favorite of mine since last season, is made by New York based brand theMADLY.  It's multi-functional design is perfect for me, whether I'm in a tote or backpack mood.
I go two-toned below my signature cuff, with a comfortable pair of socks by Jack Wills.  Continuing with double-hues, my leather tassel loafers are by British brand H by Hudson.
Jacket – Zara, Sunglasses – Sonia Rykiel, Polo – Stone Island, Cardigan – Stone Island, Jeans – MAC, Socks – Jack Wills, Shoes – H by Hudson, Bag – theMADLY
You might also like: