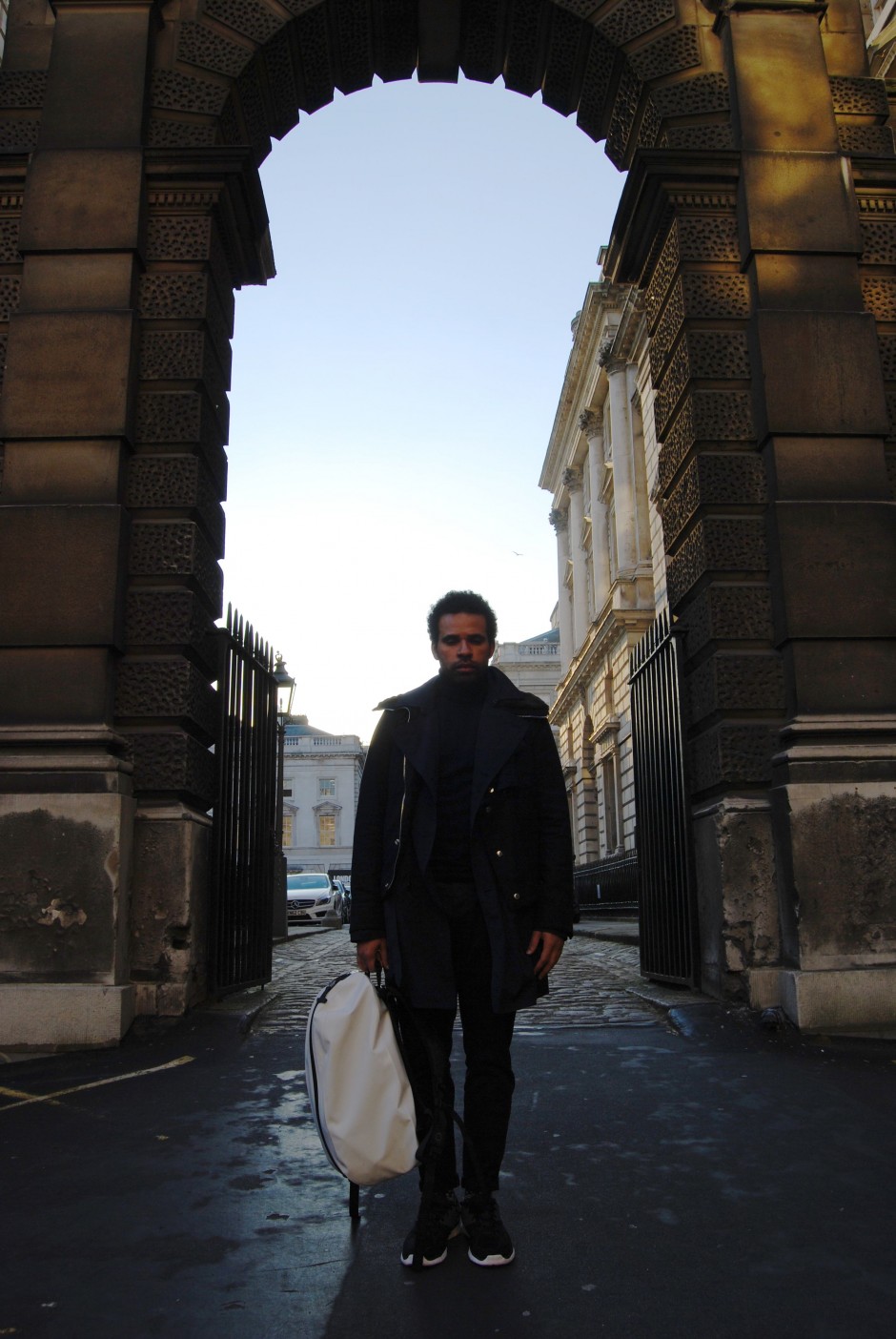 Black and navy have become the palette of many style enthusiasts this year.  I tried my hand at "all black everything," but navy is truly my black.  Spending time in London has inspired me to stay true to my simple, clean sense of style.  The street style in London is… "free" for lack of better words.  Its a much more expressive aesthetic than my taste, but I appreciate the thought and effortless effort they put in their style.  For London, as any other place I land, I am most inspired by the city's architecture.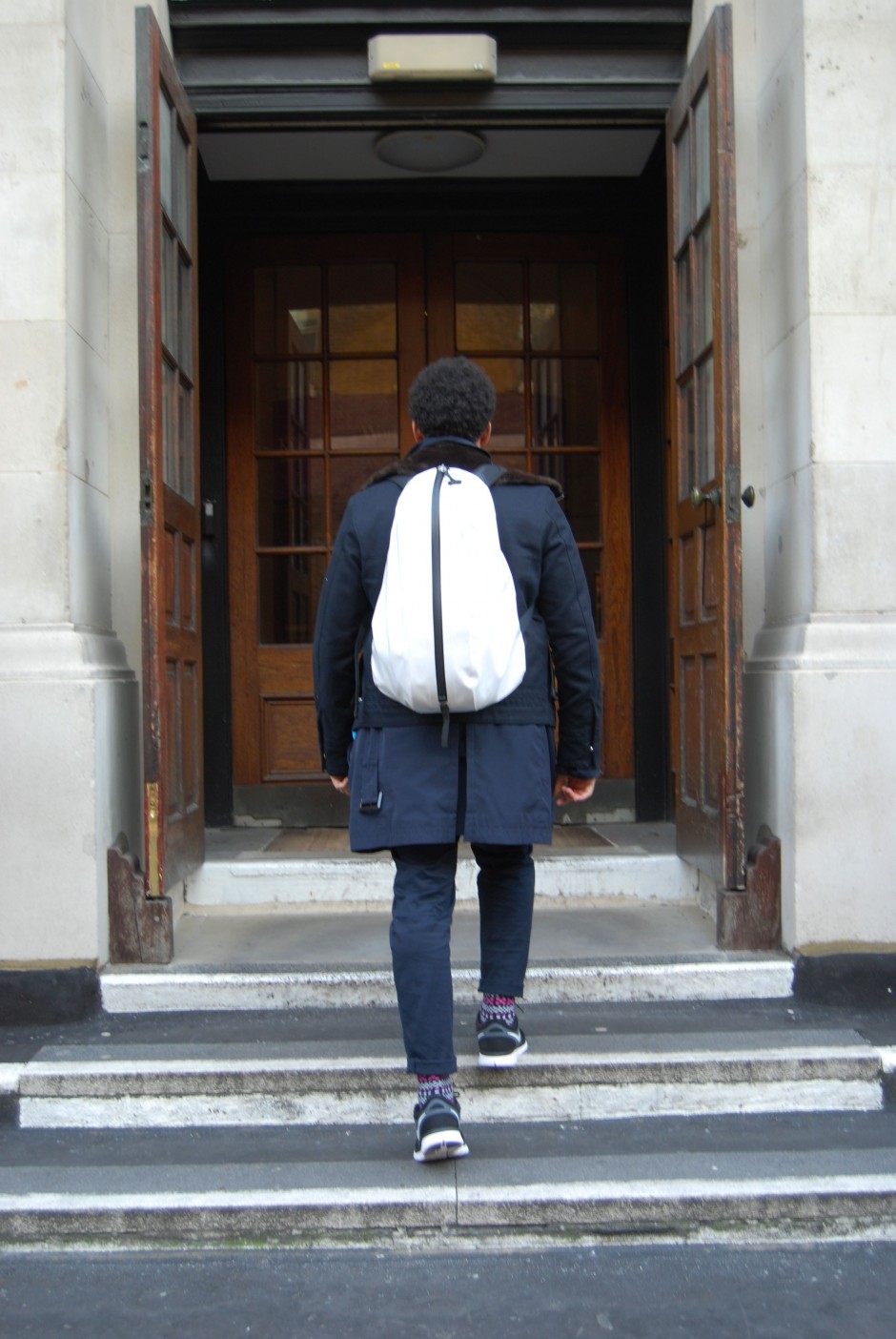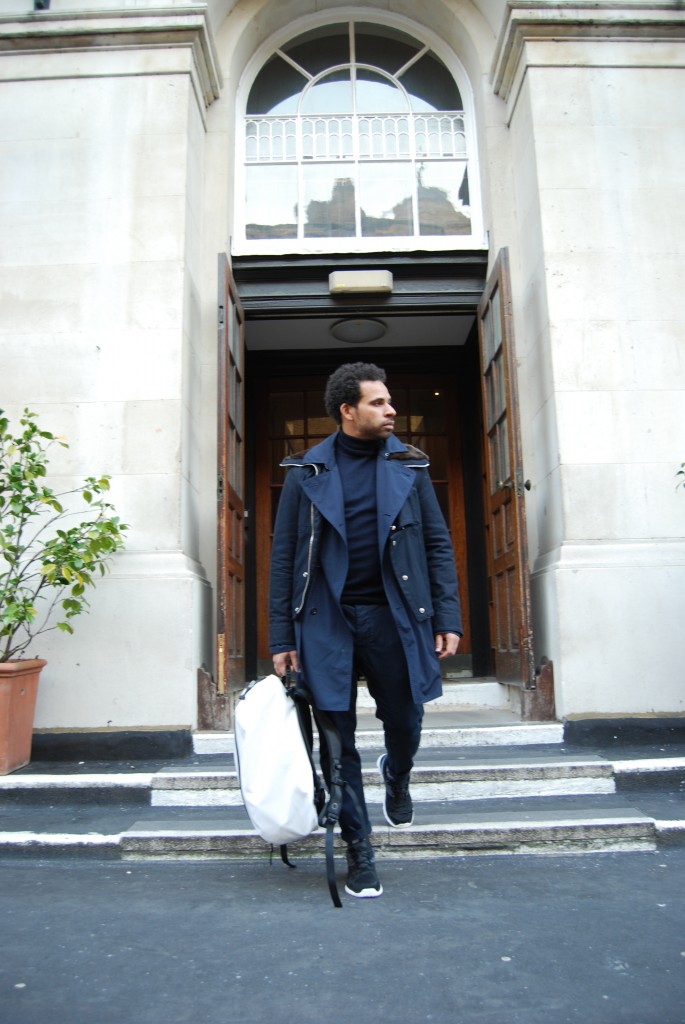 The location of London Fashion Week, the Somerset House, plays as an excellent backdrop for structural style.  For today's look, I chose to keep my palette in all navy, but using texture and layering to create depth – and to stay warm, of course.  The best part of going monochromatic, which used to be a curse, is that every color isn't always the exact same.  So even though I'm in "all navy," there is a contrast in hues that works well for the trend.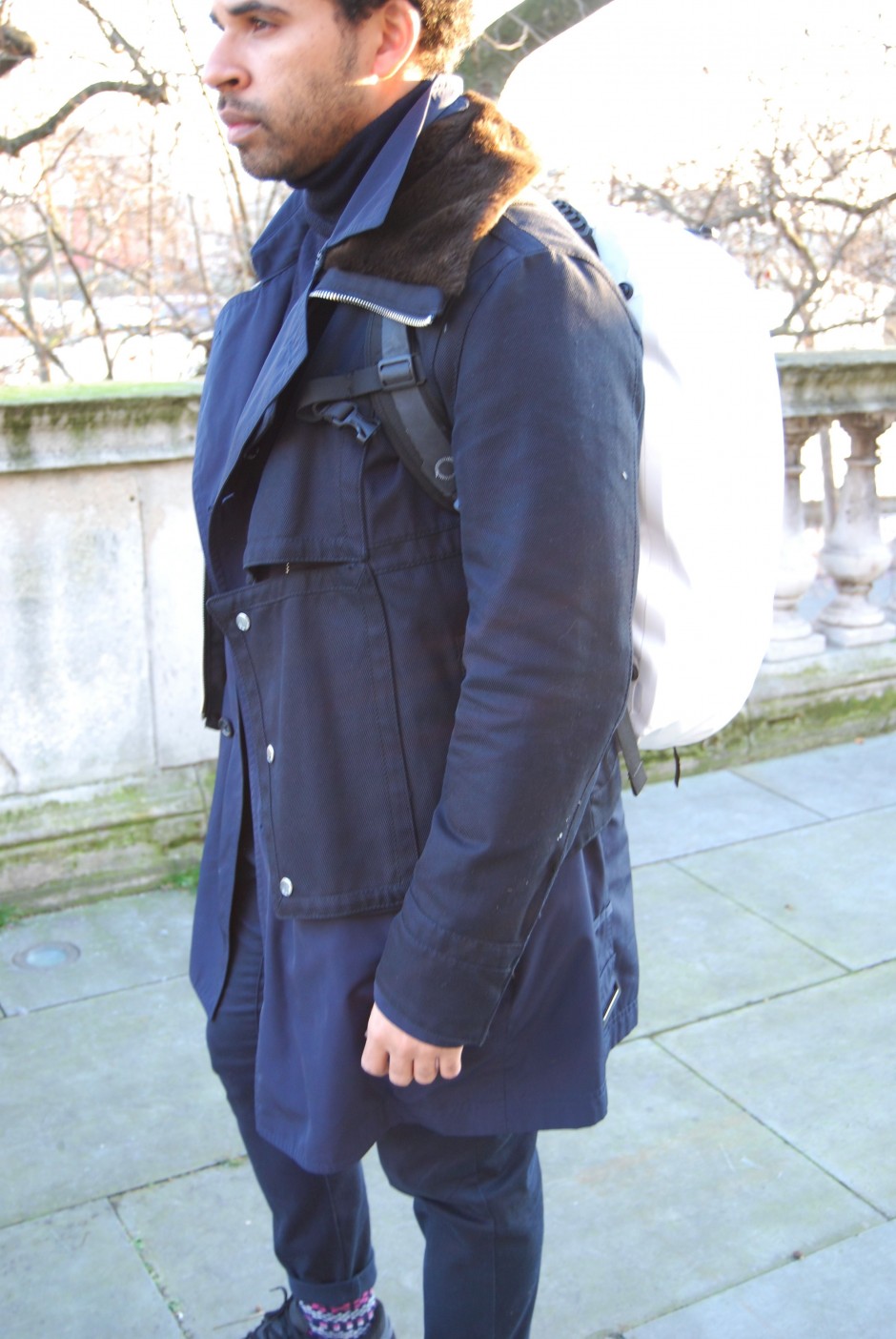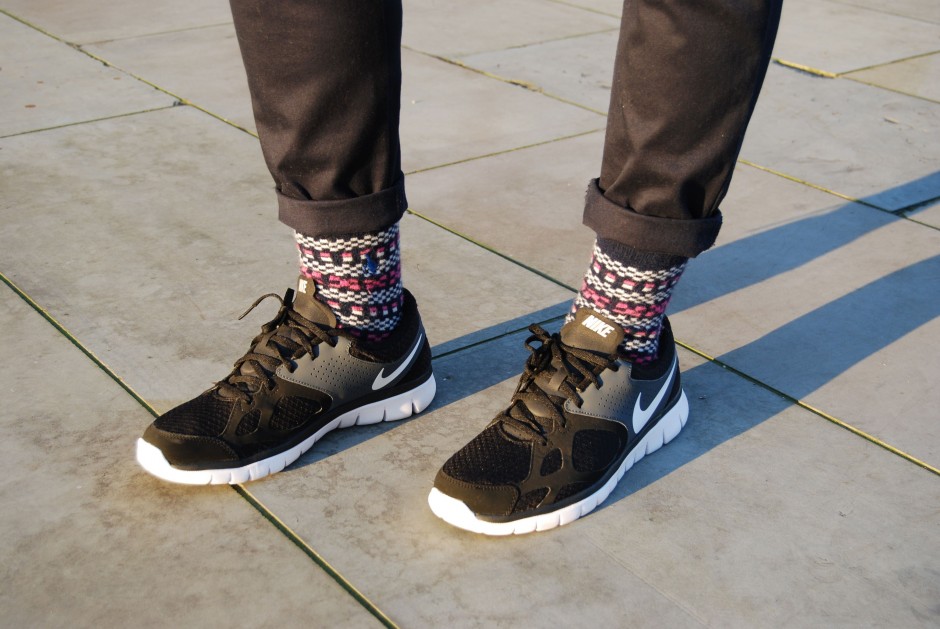 Going back to my first love, sneakers, I keep the bottom of my look fun with a pair of black Nike runners, and of course a fun pair of socks made by British brand Jack Wills.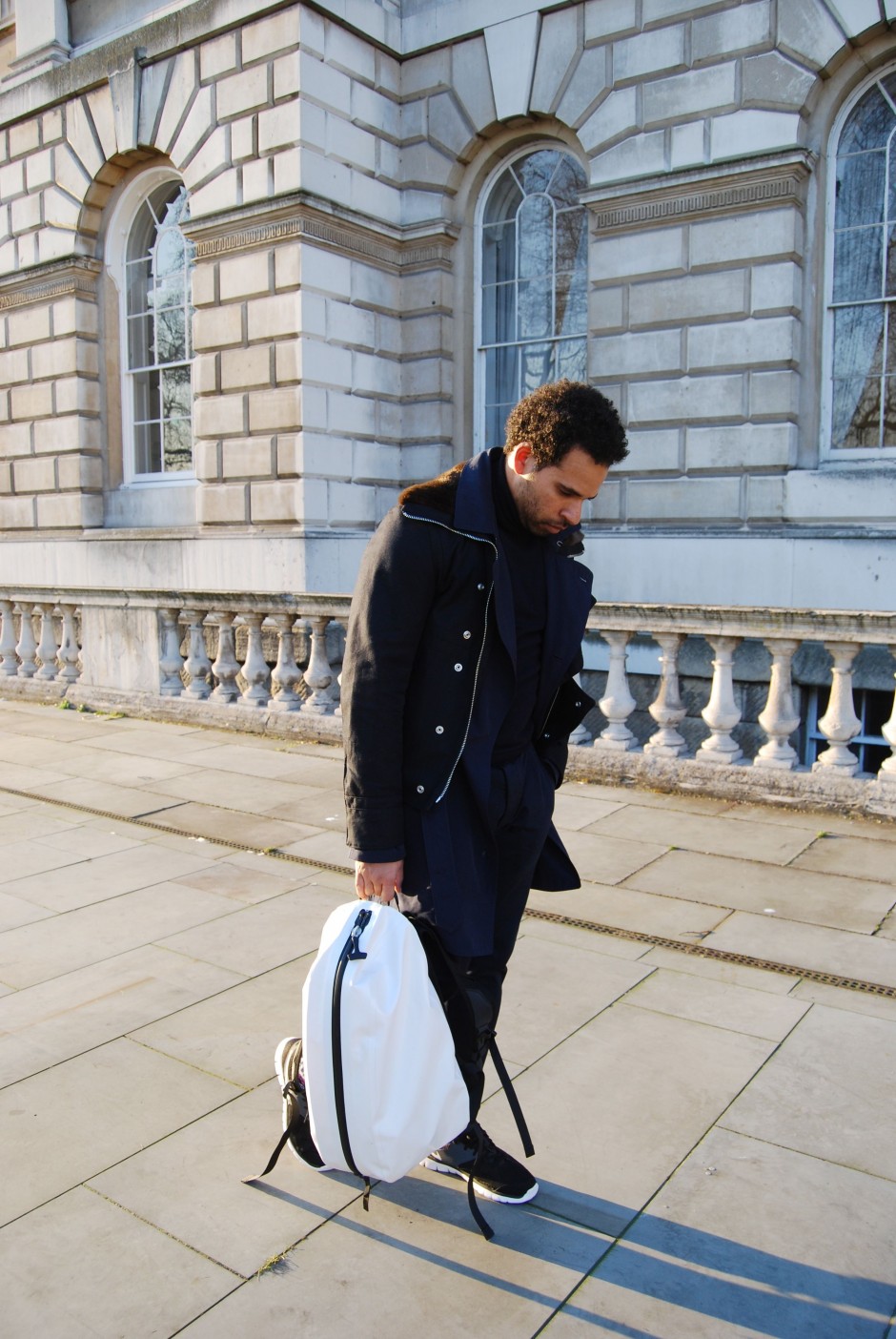 What's navy and black without a splash of white?  Ready for any type of weather and conditional element, I pop my look with a white waterproof backpack by Stone Island.  I could literally throw this bag into the River Thames and recover it without any damage.. too bad I'm not that good of a swimmer.
You might also like: