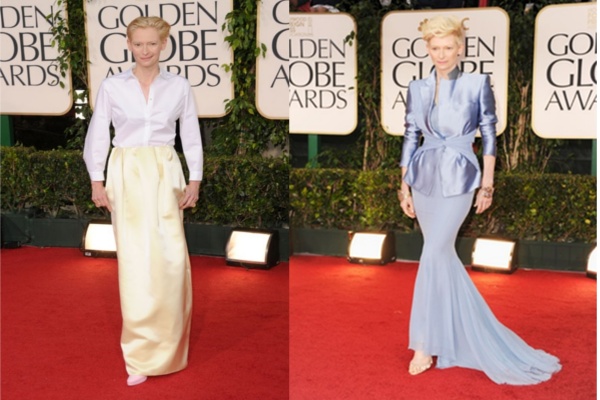 If there is ever one woman that I anticipate seeing on every Red Carpet, its Tilda Swinton.  My self-proclaimed "Aunt Tilda" brings Fashion to the Red Carpet – not just pretty gowns and cliche pieces.  For the last two years at the Golden Globes, Swinton brought the unconventional two-piece to the Red Carpet.  Wearing Jil Sander in 2011 and Haider Ackermann in 2012, I can only image what she may do tonight.
What Should Tilda Swinton Wear?
Tilda never makes mistakes to me, so whatever she wears, it will be amazingly dope, and if I am the only one who thinks it, thats perfectly fine with me.  Looking through collections from FW12 through Pre-Fall 13, I found a few pieces that match what I think could be "next" from Tilda.
My first choice is this piece from Givenchy Fall 2012 Couture.  Tilda can sometimes pick colors that wash her out, so black will always be a great option for her.  I really need her in a black and leather moment, so this would be the perfect solution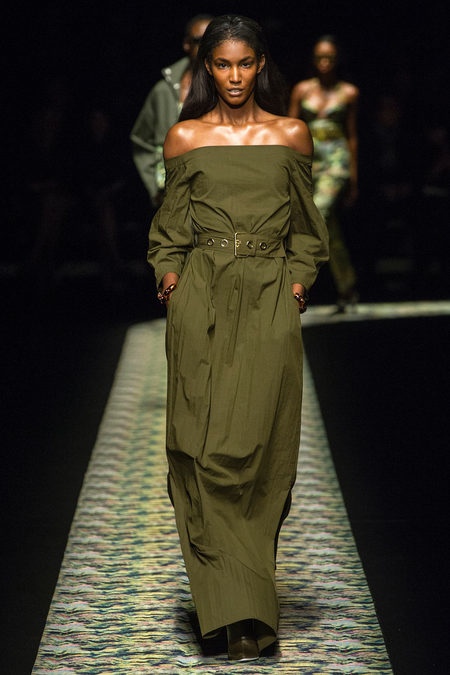 While the fabric may not be as "Red Carpet" as it could be, this look from Kenzo Spring 2013 would be a unique option that only Tilda could execute.  Who else would be able to wear olive green on the Red Carpet?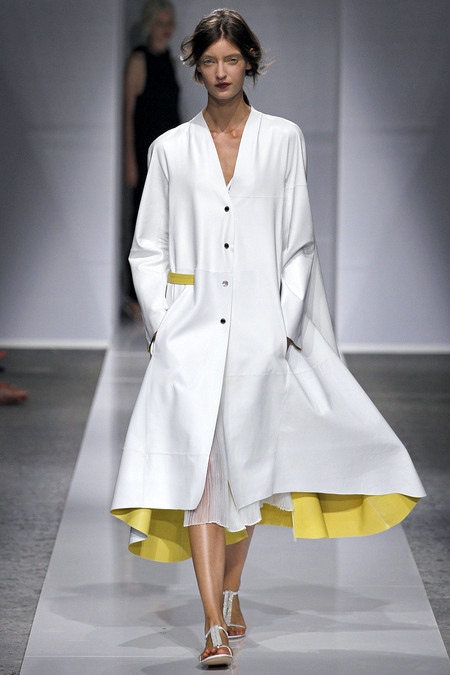 Not too many people gasp at the notion of wearing white during this time of year, but again, Tilda does not follow rules when it comes to Fashion.  This piece by Ports 1961 Spring 2013 has a pop of color at all the right places; golden hem for the Golden Globes!
You might also like: