If you haven't experienced a Carlos Miele runway show, you ay not fully understand what beautiful models, fast struts, and a killer bass soundtrack does for a collection.  Miele would create beautiful looks if you stripped those away, but his show is always about energy and sex appeal.  Inspired by his son's drawings from a zoo trip, Carlos Miele wanted his collection to be a jungle on acid; using psychodelic color combos and mutating prints to create an obstructed illusion, you could almost see yourself being chased by an exotic animal; a chic cheetah of sorts.
The show starts with the first look –  a flowy colorful giraffe printed caftan with a trance tiger printed dress presented in full action (cue wind machine), and once the beat drops, the energy does nothing but go up from that point on.
The looks are strong that  you aren't fully distracted by the music, but you never leave a Carlos Miele runway show without falling in love with the soundtrack.  Looking around the stage pace in Lincoln Center Tents, heads are bobbing, as editors and sing along to the few words they may know in each mix.  Check out the playlist below for songs from the runway show; it will give you a better feel of the energy of the show as you enjoy my favorite looks from the Carlos Miele Spring 2013 Collection.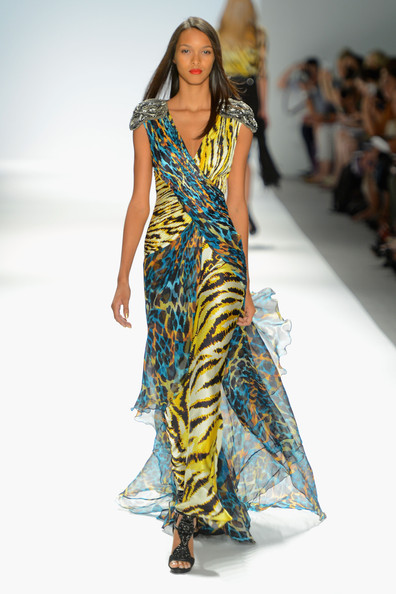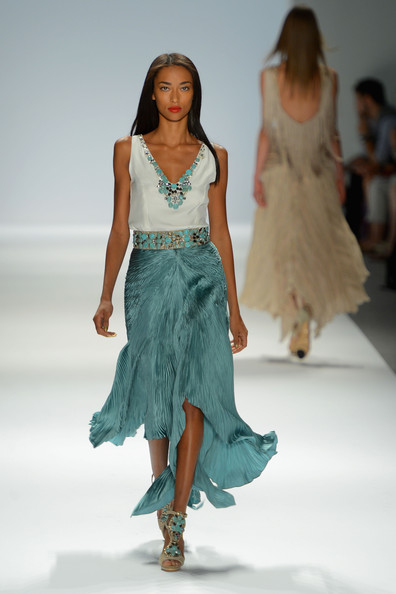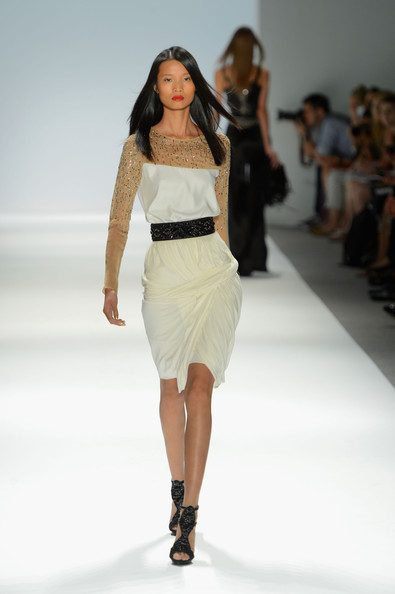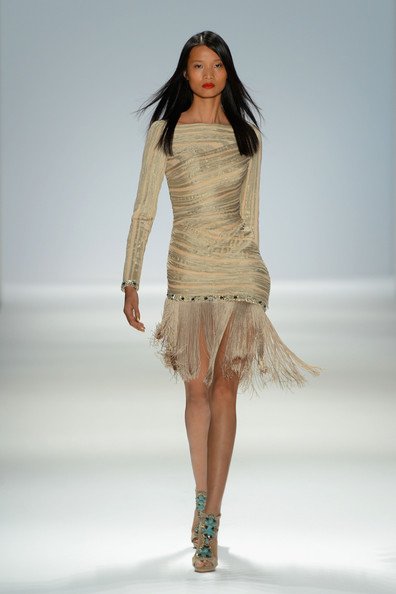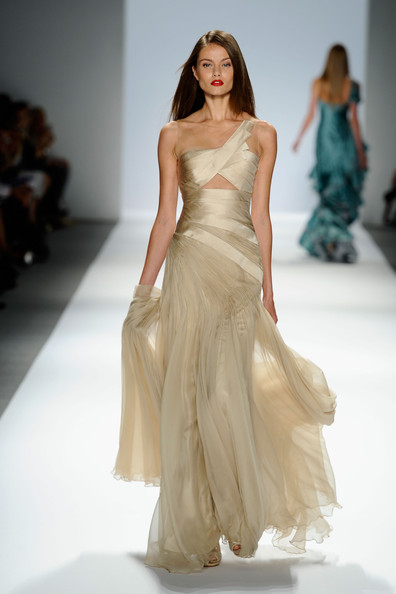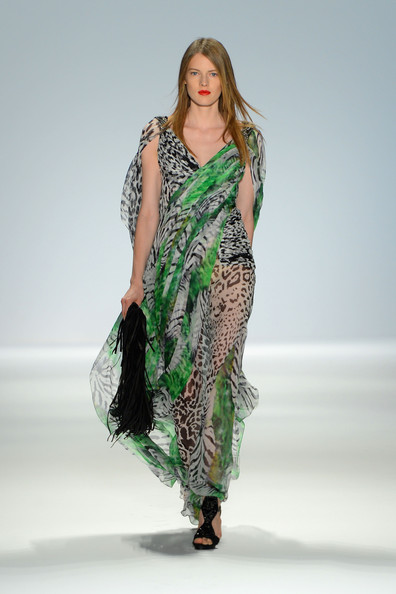 You might also like: