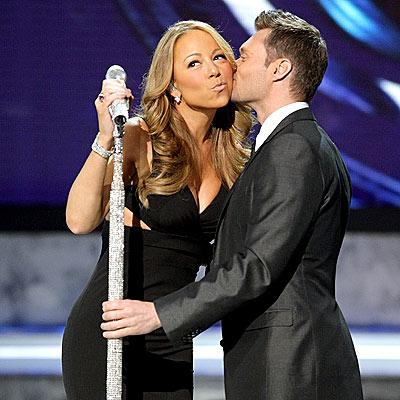 By now you know that the newest edition to the American Idol judge's panel is the one and only Mariah Carey.  Its a bit cute and parallel that Mariah Carey signs on to judge a singing competition much like her hubby Nick Cannon, but its questionable how viewers will view the iconic songstress post Idol.  It seems that over the last two rotations of singing competitions, higher profile celebrities have judged a talent competition, with nothing but a rise in popularity and press, but Mariah still feels a bit too "big" for the show.  One thing's for sure, with Mariah comes a lot of demands and the rider that tends to her dressing room will deserve an award (or abolition paper) by the time the season is over.  So, in the wake of this new announcement, here are a few demands for American Idol that must not be broken with Mariah as a judge:
1.  Do NOT sing her songs – The judges always give harsh critiques when an idol contestant sings a Mariah song, but can you imagine how harsh Mariah would be?  Producers should not let anyone – even if Jessica Sanchez's sister decides to compete – sing anything Mariah.  First, Mariah would start with something like "oh, well I'm honored that you would sing something by Mimi.. but.. honey…" and then Randy Jackson would have to put his "dude, I helped produce that song" speech in it too.. Save us from that please!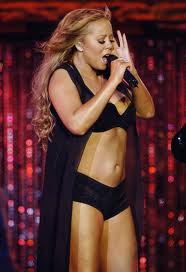 2.  Hire an on-site stylist –  Tommy Hilfiger did a great job helping the contestants with their style.  He or some other designer will need to be back to ensure Mariah remembers to wear enough fabric to the judge's panel.. perhaps something not one-shoulder or shimmery please…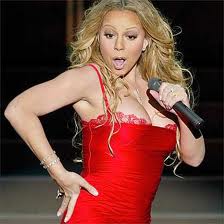 3.  Mimi is ALWAYS right – there will be a point that Mariah says something a bit crude; maybe a little left-field.  The contestants should not show it on their face.. the last thing they need is for Mariah to catch "What the Eff is she saying" from their expressions – especially if she says "You need to work on your higher register.. its a bit pitchy now"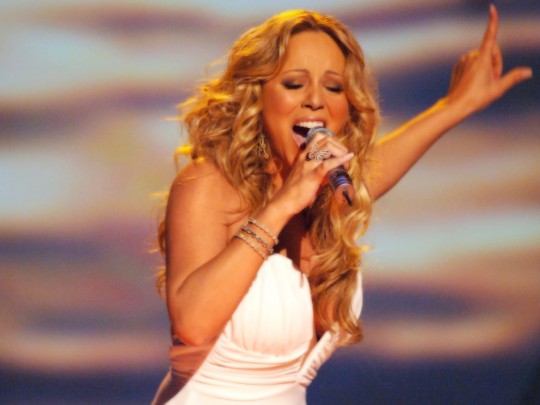 4.  Hire an Arm Choreographer – it would be amazing and hilarious for contestants to use their hands with no control as they sing.  Mariah is bound to say "you have so much character and stage presence when you sing."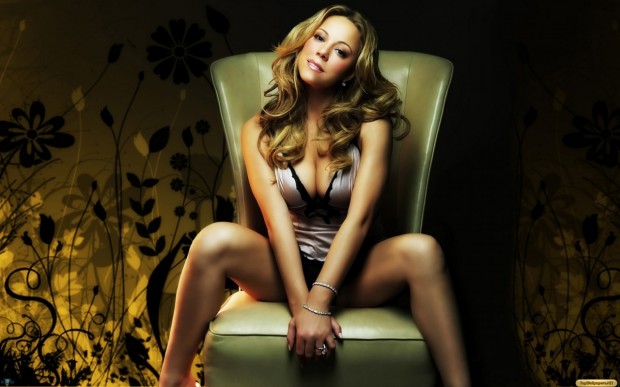 5.  No guest judges/mentors – To be safe, just have Mariah be the mentor each week.. she may have a cow if you bring Celine or Adele on the show to mentor the contestants.  Actually.. for high ratings, pull Christina Aguilera  from The Voice for a week and have her judge alongside Mimi.. that could take the place of an entire Real Housewives season any day!
Say what you want about Mariah, but once she gets off of talking about herself, she is hilarious with her commentary!  She may give Michael Kors a run for his money on a few occasions (although no one can top Mr. Kors).  Just be sure to remove the brown M&M's, add gold faucets, and replace stairs with ramps and the new season of American Idol with Mariah Carey can be a success!
You might also like: