The 2012 London Olympics began today with the highly anticipated spectacle of the Opening Ceremony.  James Bond, Queen Elizabeth, and Michelle Obama sitting with Grant Hill were personal highlights of the night, but the style and pageantry of the parade of nations is also a highlight worth noting.  The athletes are there to compete; not to be fashion muses, but for three hours they are on the hook for visually representing their countries to perfection.  Let's take walk through the Parade of Fashion from the 2012 Olympics Opening Ceremonies: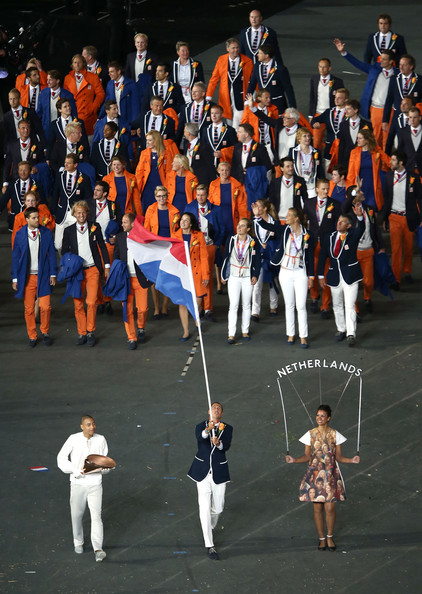 Just like the 2008 Games in Beijing, the Netherlands comes out as the best dressed team for the Opening Ceremonies.  Keeping with the orange and blue theme, they also add a trench coat in a lighter blue hue to the looks.  It looks less like a uniform and more of something they could wear after the Olympics with a great story teller on their backs.  Unlike the USA, the Netherlands put their female athletes in pants – a very wise choice for woman's athletic build.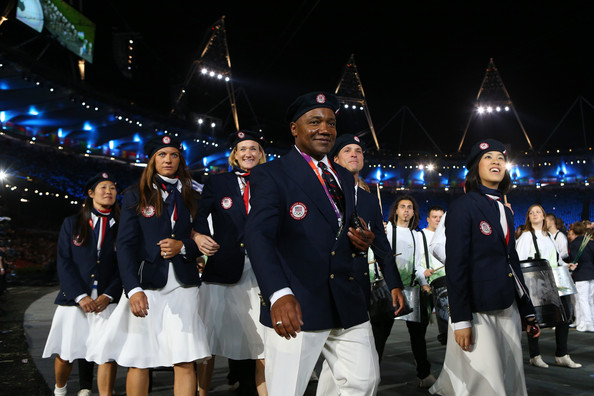 United States of America – I love Ralph Lauren.. I look up to him.. but whether the uniforms were made in China doesn't have much weight against the fact that this uniform did not work well on every body type.  Sure, the double breasted blazer and tailored white pants looked great on self-proclaimed fashionisto Ryan Lochte in the ad campaign, but  none of the women were able to pull off that skirt with those sunday school socks and white oxfords.  The team came out like the 13 Colonies, and not the 2012 United States of America.. very "Puritan" with a touch of France.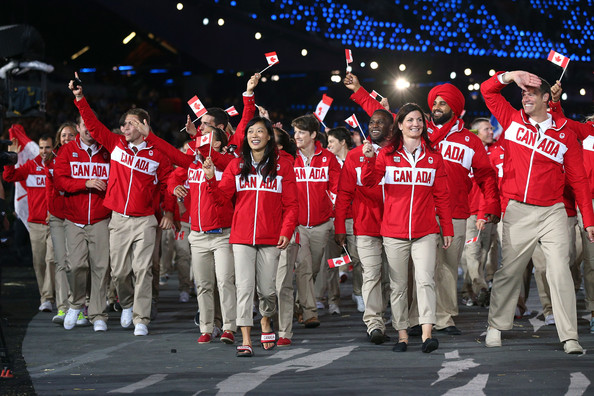 Canada – Windbreakers and Khakis? Thats it?? The country isn't a big winner of medals in the Summer games, but come on, they could have at least rocked it out with some uniforms by Canadian-born DSQUARED2!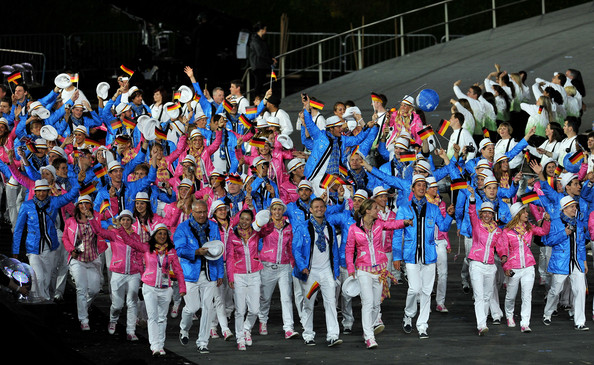 Germany – When did your country become known for those unattractive shades of pink and blue?  A black blazer with a red and gold tie would have been a much sleeker look for Germany.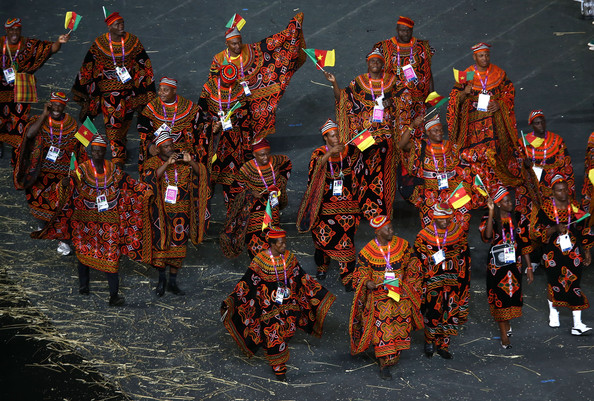 Cameroon – If you are going to do bright, bold colors, the African country did an amazing job picking a fabric that stood out, but made an artistic stand as they marched through the Olympic stadium.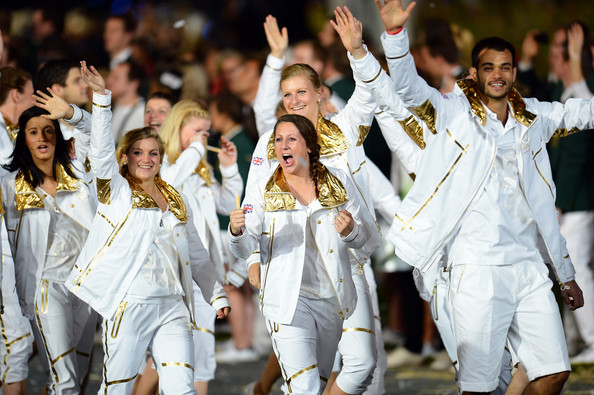 Great Britain – Of all the years to be formal, this should have been the year for the royal team to be the focal point of the entire Opening Ceremony.  Instead, the team wears white and gold windbreakers with no trace of Union Jack, or anything with red and blue.  Furthermore, they put their women in gold zippers and capris.  All eyes are on the host country (and their new fashion-forward Princess) and they enter the arena like they are on their way to the mall after competing for gold.
You might also like: