The 2012 Billboard Awards aired tonight on ABC; a night of stellar performances, a touching Whitney Houston tribute, a vocally strong and interrupted Donna Summer Tribute, and more LMFAO than we can handle.  The Billboard Awards were held in Las Vegas, where warm weather and that Vegas vibe call for more casual looks and lots of leg for the Red Carpet.  You shouldn't expect whimsical, couture looks at the Billboard Awards, but there were some looks that worked well, and could definitely serve as a "how-to" for Summer 2012.
The Best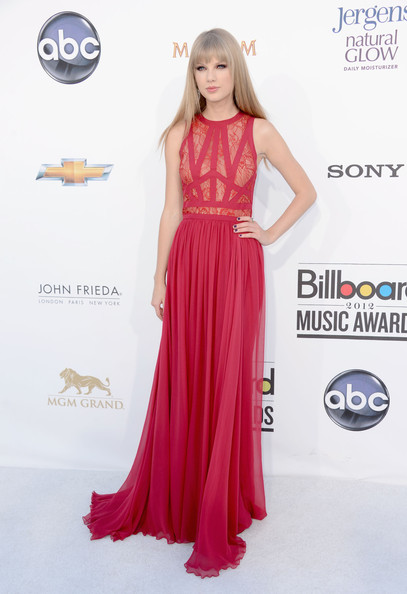 Taylor Swift – Billboard's "Woman of the Year" made a striking impact in Elie Saab – Red is a great color for Taylor, but she seems to be able to work any color!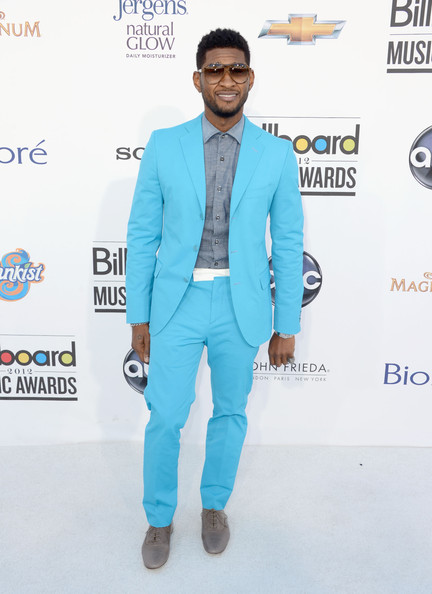 Usher – Taking a risk in bright colors worked well for Usher, and not pairing the suit with white was a perfect move for the singer.
Looks that need work: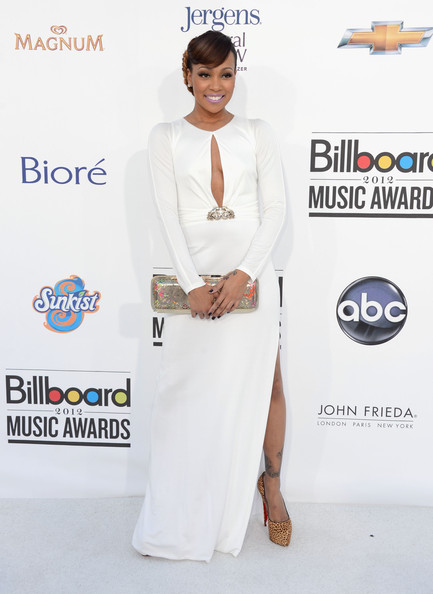 Monica – The dress worked in her favor; the white was beautiful against her skin tone, but the shoes were way too strong with that dress.  The jeweled waist clashed against the gold spiked shoes, and the tattoos on her ankles were a big distraction.
Carrie Underwood – This look does not match anything Billboard; her performance look was much better, and of course her performance was amazing!
You might also like: